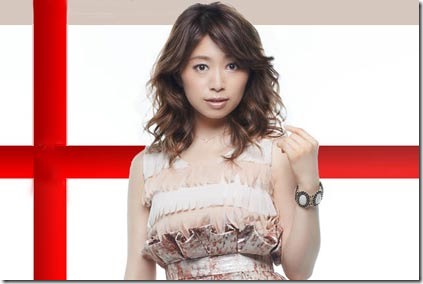 Yuuka Nanri has updated the details for her new single "BLOODY HOLIC" – full track list, jacket cover, and preview music video revealed. The single has tie-in as the ending theme for anime Blood Lad and Yuuka Nanri is voicing the supporting character Blood T. Liz in the anime. Single "BLOODY HOLIC" hits stores August 7th 2013 – updated details with audio previews and PV follow.
It will be just over two years since singer and voice actress Yuuka Nanri released her last single "Kiseki" (2013.08.03) with tie-in as ending theme for anime Sacred Seven. Her new single "BLOODY HOLIC" is her 4th solo single on the Victor (FlyingDOG) label and 6th overall. Yuuka Nanri is also a member of vocal group FictionJunction (2008 – ) and solo project FictionJunction YUUKA (2003 – ). Both projects lead by composer Yuki Kajiura.
Anime Blood Lad is adapted from popular manga by Yuki Kodama. The dark comedy follows underworld vampire Staz who has an obsession with the human world. A young girl Fuyumi wanders into his world, recently killed and a ghost. Staz vows to help her regain her life if it means he can visit the human world.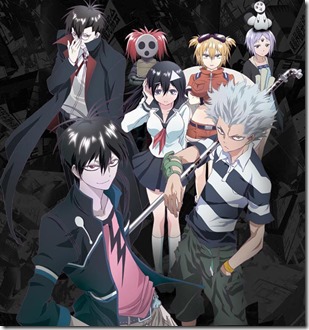 Anime Blood Lad began airing in Japan July 7th 2013 and has been licensed by Viz Media in North America with streaming at Hulu.com.
The opening theme for the anime is being provided by May'n with her 8th single "ViViD" that just released on July 24th 2013 (more details and preview music video).
Yuuka Nanri's new single comes on one CD-only edition. Coupling track "snow wind" with lyrics provided by Yuuka Nanri. Listen to the audio previews and watch the preview length music video for title track "BLOODY HOLIC" below the release details…
Yuuka Nanri "BLOODY HOLIC" – release date August 7th 2013
Regular [CD] (¥1155)


 
[CD]
1. BLOODY HOLIC
(preview)
lyrics: Miho Karasawa, composition: Kato Yusuke,
arrangement: Takumi Ozawa

2. snow wind
(preview)
lyrics: Yuuka Nanri, music: Akio Dobashi

3. BLOODY HOLIC (off vocal)
4. snow wind (off vocal)

 
Yuuka Nanri at JVC "Victor" Music website