November 10, 2014
-
toyNN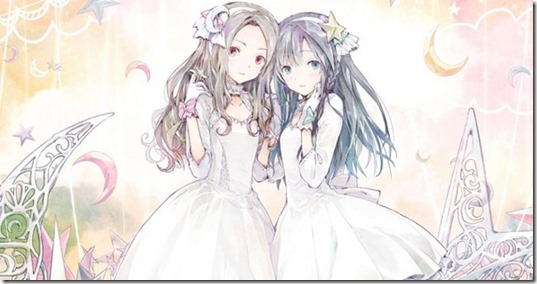 ClariS has renewed activities and announced their 11th single border with tie-up as the ending theme for anime Tsukimonogatari. The re-formed unit is also releasing new song Clear Sky bundled with LisAni! Vol. 19 that released November 8th 2014. Single border comes on three editions scheduled for release on January 7th 2015 – read on for more early details.
~ jacket covers and more revealed ~
Before the release of ClariS's 3rd album Party Time (2014.06.04) it was announced on May 26th 2014 that member Alice had decided to graduate from the group. The unit with then junior high school students Alice and Clara debuted in 2010 with single irony featured as the opening theme for anime Oreimo.
On November 8th 2014 in addition to announcing their 11th single ClariS announced new member Karen joining Clara and renewing ClariS activities. They also announced that LisAni! Vol. 19 (2014.11.08) has ClariS interview and comes bundled with new song Clear Sky. The song is composed by Maruyama Mayuko who has composed songs for AKB48, NMB48, SUPER GiRLS, and others. Plus ClariS will perform live at the LisAni! Live 5 concert held at Nippon Budokan January 25th 2015.
Anime Tsukimonogatari (憑物語) is the first part of the final chapter of NisiOisin's Monogatari series of light novels. The adaption will have four episodes that air together, marathon style, on New Years Eve December 31st 2014 starting at 10:00pm.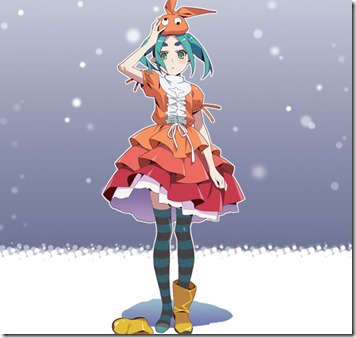 In Japan Tokyo MX, BS11, and NicoNico will air the episodes – no announcement yet of availability outside of Japan.
Single border comes on three editions (details subject to change). Details are still early and full track list, jacket covers, and more coming!
Teaser trailer for anime Tsukimonogatari after the release details.
(*updated 2014.12.03)
ClariS – border – release date January 7th 2015
Limited [CD+DVD] (¥1500)


Limited Pressing anime [CD] (¥1250)


[CD]
1. border
2. Clear Sky
3. undecided
4. undecided
[DVD]
1. border (music video)
[CD]
1. border
2. Clear Sky
3. undecided
4. undecided
Regular [CD] (¥1167)


LisAni! Vol. 19 [CD+CD] (¥1200)


[CD]
1. border
2. Clear Sky
3. undecided
4. undecided
[CD]
Listen Anime Vol. 19 includes Kana Hanazawa, LiSA, Maon Kurosaki, ClariS, and more.
[CD2]
1. Clear Sky (new ClariS song)