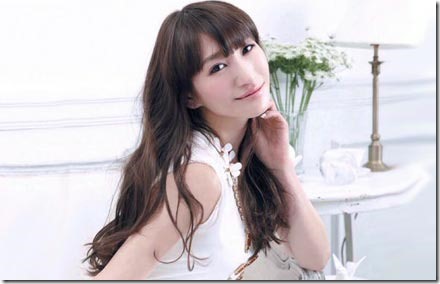 ELISA has announced her 4th original album AS LIFE planned to include singles REALISM, Soba ni Iruyo, Shout my heart, and just released Millenario plus more. Abum AS LIFE comes on three editions scheduled for release on June 25th 2014 – read on for more details and pre-order…
~ updated details and PV revealed ~
Singer and model ELISA has just released 12th single Millenario (ミレナリオ) on April 30th 2014. The title song has tie-up as the ending theme for anime The irregular at magic high school (魔法科高校の劣等生). Previously she released 11th single REALISM (2013.10.23) featured as the third ending theme for anime Valvrave the Liberator (Kakumeiki Valvrave) and 10th single Soba ni Iruyo (2013.06.19) the anime's second ending theme.
ELISA returned from an 18 month hiatus from activities at the beginning of 2013 and on new record label (Sony Music Entertainment Japan (SMEj)). She released a limited distribution single Shout my heart that was bundled with magazine LisAni vol.12.
ELISA also announced a mini-tour of solo live performances, her first solo live tour in about 3 years. More details at her official website (link below),
– July 21st 2014 7th AVENUE Yokohama
– July 26th 2014 LIVE SQUARE 2nd LINE Osaka
– July 27th 2014 ELL.FITS ALL Nagoya
– August 3rd 2014 Kinema Club Tokyo
Album AS LIFE comes on three editions (details subject to change). Full track list, jacket covers, and more details will be announced – follow Comtrya Sugoi for updates.
ELISA – AS LIFE – release date June 25 2014
Limited A [CD+BD] (¥3611)


Limited B [CD+DVD] (¥3333)


[CD]
1. Millenario
2. REALISM
3. Soba ni Iruyo
4. Shout my heart
5. – ? undecided
[BD]
1. Millenario (music video)
2. REALISM (music video)
3. Soba ni Iruyo (music video)
4. undecided
[CD]
1. Millenario
2. REALISM
3. Soba ni Iruyo
4. Shout my heart
5. – ? undecided
[DVD]
1. Millenario (music video)
2. REALISM (music video)
3. Soba ni Iruyo (music video)
4. undecided
Regular [CD] (¥2913)


 
[CD]
1. Millenario
2. REALISM
3. Soba ni Iruyo
4. Shout my heart
5. – ? undecided