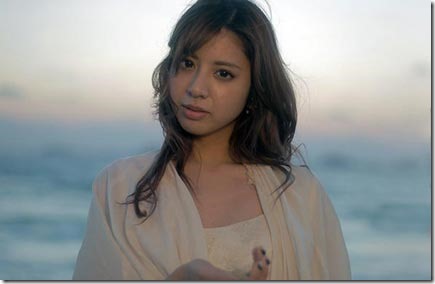 Kanon Wakeshima has revealed more details on her new single "signal" – full track list, jacket covers, and preview music video all unveiled. Her 4th single has tie-up as the second ending theme for anime Strike the Blood and both songs on the single are also written and composed by Kanon Wakeshima. Single "signal" two editions hit stores February 19th 2014 – updated details and PV video follow.
Its been over a year since singer / songwriter Kanon Wakeshima released her 3rd solo single, Foul Play ni Kurari / Sakura Meikyu back on November 7th 2012 (more details). The first title track has tie-up as the ending theme for anime To Love-Ru Darkness.
Anime Strike the Blood is adapted from light novel by Gakuto Mikumo. The story is set in a future Japan where supernatural powers. demons, and vampires are the norm. A normal high school student Akatsuki Kojo has just recently become the "4th Progenitor", a legendary vampire with ultimate powers. A young middle school student Yukina Himeragi has been dispatched by the Lion King Organization to watch and if needed kill Kojo. Both Kojo and Yukina come under attack by others who seek to test and control the powers of the 4th progenitor.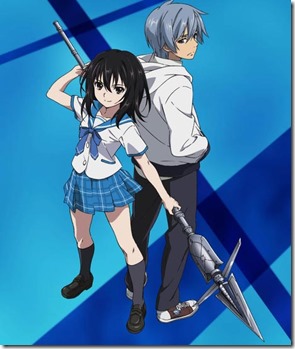 Anime Strike the Blood began airing in Japan October 4th 2013 and continues another 12 episodes for the Winter season. Outside of Japan streaming provider Crunchyroll is simulcasting same day. Check our Crunchyroll updates page or hit the link for Strike the Blood for links to episodes and related posts.
The anime's second opening theme Fight 4 Real will be provided by ALTIMA – (more details).
Single "signal" comes on two editions (details subject to change),
– Limited with DVD that includes music video for title track shot on location in Dubai and more.
– Regular CD-only.
The preview music video for "signal" and original trailer for anime Strike the Blood both follow after the release details.
*higher quality jacket cover images added
Kanon Wakeshima – signal – release date February 19th 2014
Limited [CD+DVD] (¥1890)

Regular [CD] (¥1260)

[CD]
1. signal
lyrics: Kanon Wakeshima, composer: Kanon Wakeshima, arrangment: naotyu

2. Mujuuryoku
lyrics: Kanon Wakeshima, composer: Kanon Wakeshima, arrangment: sugarbeans

3. signal (off vocal)
4. Mujuuryoku (off vocal)
[DVD]
1. signal (music video, filmed in Dubai) 
2. signal (TV CM spots)

[CD]
1. signal
2. Mujuuryoku
3. signal (off vocal)
4. Mujuuryoku (off vocal)
Kanon Wakeshima Official website
Strike the Blood (official website)