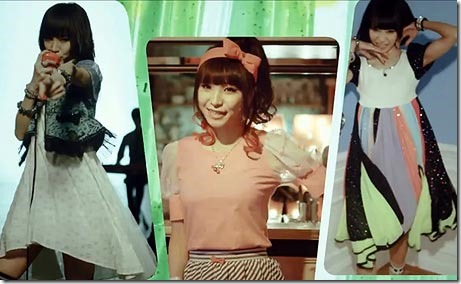 LiSA is getting ready to release her 5th single Rising Hope and unveiled a preview music video. Her new single has tie-up as the opening theme for anime The irregular at magic high school (魔法科高校の劣等生). Single Rising Hope hits stores May 7th 2014 – full details and preview music video follow.
Popular anisong singer LiSA released original album LANDSPACE on October 30th 2013 (more details). Her 2nd full-length album includes her singles träumerei (2013.08.07) featured as the opening theme for anime Day Break Illusion, best day, best way (2013.04.03), and crossing field (2012.08.08) with its tie-in as the first opening theme for very popular anime Sword Art Online.
Anime The irregular at magic high school (Mahouka KouKou no Rettosei) is adapted from novels by Tsutomu Satou and follows the story brother and sister Tatsuya and Miyuki Shiba. Miyuki is the top incoming student at elite Magic High School while Tatsuya scored poorly and joins the 'weeds'. But Tatsuya has skills beyond the entrance test and things are about to turn chaotic for them and their classmates.
The anime began airing April 5th 2014 on Tokyo MX in Japan and outside of Japan the Aniplex production is simulcast at Crunchyroll. Check our Crunchyroll new anime episodes page or hit the link for The irregular at magic high school for episodes and related stories.
ELISA provides the anime's ending theme Millenario with her 12th single (more details).
Single Rising Hope comes on three editions with LiSA writing the lyrics for the title song and both coupling tracks. Limited edition adds 16-page photo booklet and Limited Pressing anime themed edition comes with different coupling track and jacket cover mini-poster.
Selected stores offer purchase bonus double-side A3-size poster with common anime illustration on one side and LiSA photo on the other that varies by store (check store for availability). More samples here.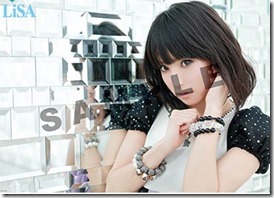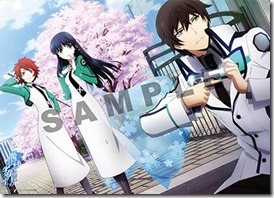 Preview music video and TV CM spot for anime The irregular at magic high school follow after the release details.
LiSA – Rising Hope – release date May 7th 2014
Limited [CD+DVD] (¥1600)

Limited Pressing anime [CD+DVD] (¥1600)

[CD]
1. Rising Hope
lyrics: LiSA, Tabuchi Tomoya composer: Tabuchi Tomoya, arrangement: Horie Shota

(preview)

2. Poker Face
lyrics: LiSA, composer: Kayoko, arrangement: akkin
 
3. Ashiato Compass
lyrics: LiSA, music: Yamamoto Yosuke

4. Rising Hope (off vocal)
[DVD]
1. Rising Hope (music video)

[CD]
1. Rising Hope
2. Poker Face
3. Ameagari no Sora to Kimi
lyrics: Sonoda Tomoya, composer: Miyagi Yuji, arrangement: Daichi

4. Rising Hope (TV-size)
[DVD]
1. OP animation (textless)

Regular [CD] (¥1200)

[CD]
1. Rising Hope
2. Poker Face
3. Ashiato Compass  
3. Rising Hope (off vocal)