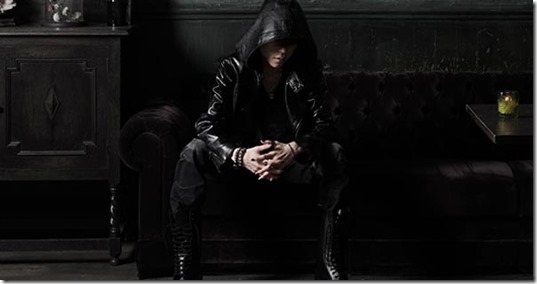 nano recently announced her 3rd album Rock on. planned to include 4 singles and 8 new songs for 12 total tracks. Several of the new songs are announced including title track Rock on with tie-up as the theme song for the anime movie Arpeggio of Blue Steel – Ars Nova – DC premiering January 31st 2015. Album Rock on. comes on three editions scheduled for release on January 28th 2015 – read on for more details and preview for the anime movie featuring theme song Rock on.
~ jacket covers, track list, and MV for Rock on. revealed ~
The album also includes new song Scarlet Story with tie-up as the theme song for NHK puppet drama Sherlock Holmes. The show started airing weekly October 12th 2014 – preview below and more details at official website (link below).
nano previously provided the opening theme SAVIOR OF SONG (3rd single, 2013.10.30) for anime TV series Arpeggio of Blue Steel. The song and single were a collaboration with band MY FIRST STORY and its included on the new album.
Anime Arpeggio of Blue Steel (Aoki Hagane no Arpeggio) is adapted from manga by creative team Ark Performance. The story is set in an alternate future with earth's oceans controlled by the Fleet of Fog who 17 years earlier defeated humanity when they appeared with naval ships loaded with super weapons. Now, in a world he only knows as dominated by this unknown force, Gunzo Chihaya and his friends gain control of one of their submarines and re-launch it as I-401. Together with his friends and Iona the sub's humanoid physical form AI they challenge the domination of the Fleet of Fog.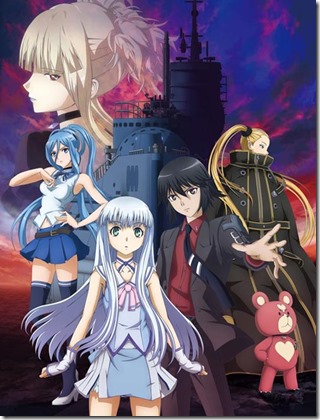 Anime Arpeggio of Blue Steel aired 12 episodes October 2013 – January 2014 and is available at provider Crunchyroll. The new movie(s) continue the story.
Most recently nano released 5th single INFINITY ≠ ZERO / SABLE on July 23rd 2014. Both songs have tie-ups – INFINITY ≠ ZERO that has tie-up as theme for movie Bakumatsu Kokosei (幕末高校生) and SABLE is featured as ED2 for anime M3 the dark metal (M3 ~ Sono Kuroki Hagane ~).
Both songs are included on the new album along with 4th single Born to be (2014.02.19) with tie-up as the ending theme for anime Magical Warfare. (note: Konomi Suzuki is including a cover of Born to be on her upcoming single Ginsen no Kaze (銀閃の風)).
Album Rock on comes on three editions (details subject to change). The Limited "NA ver." and "NO ver." will have a total of 10,000 copies each printed. The NO ver. bonus CD will include 6 song by fan voting previously released as coupling tracks on singles (voting site link below).
Full track list, jacket covers, and more coming! – follow Comtrya Sugoi for updates.
Trailer for Arpeggio of Blue Steel – Ars Nova – DC The Movie trailer featuring theme Rock on and opening for NHK's Sherlock Holmes featuring song Scarlet Story both after the release details.
nano – Rock on. – release date January 28th 2015
Limited NA ver. [CD+DVD] (¥3200)


Limited NO ver. [CD+CD] (¥2800)


[CD]
1. SAVIOR OF SONG
2. Born to be
3. INFINITY ≠ ZERO
4. SABLE
5. Scarlet Story (new)
6. identity crisis (new)
7. Rock on (new)
8. – 12. undecided
[DVD]
1. BE FREE (WITH MUSIC) (music video)
2. SAVIOR OF SONG (music video)
3. Born to be (music video)
4. INFINITY ≠ ZERO (music video)
5. SABLE (music video)
6. Rock on (music video)
[CD]
1. SAVIOR OF SONG
2. Born to be
3. INFINITY ≠ ZERO
4. SABLE
5. Scarlet Story
6. identity crisis
7. Rock on
8. – 12. undecided
[CD2]
1. – 6. undecided
Regular [CD] (¥2400)


 
[CD]
1. SAVIOR OF SONG
2. Born to be
3. INFINITY ≠ ZERO
4. SABLE
5. Scarlet Story
6. identity crisis
7. Rock on
8. – 12. undecided
 
Aoki Hagane no Arpeggio (Arpeggio of Blue Steel) official website