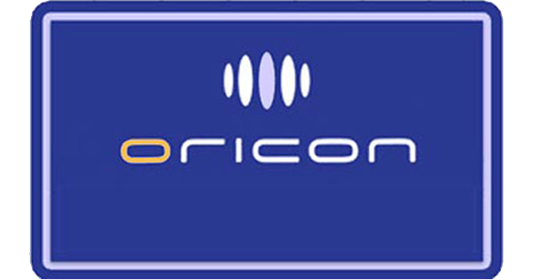 KANJANI8 tops the Oricon weekly singles charts with 31st single Gamushara Koshinkyoku (がむしゃら行進曲) selling over 201,000 copies. The single has tie-up as the theme song for NTV drama Jigoku Sensei Nu~be~ staring member Maruyama Ryuhei and the 3rd and final of their 10th anniversary releases.
Anime tied releases are led by Haruka Tomatsu's 14th single courage featured as the second opening theme for anime Sword Art Online season 2 (SAO II).
Album charts are topped by EXILE ATSUSHI solo album Love Ballade and rock band SCANDAL lands in #3 with their 6th album HELLO WORLD.
Read on for the complete top 10 singles and albums charts.
Singles for December 1st – 7th 2014
| | | | | |
| --- | --- | --- | --- | --- |
| Rank |   Group/Artist | Single Title | Released | Sold |
| 1 | KANJANI8 | Gamushara Koshinkyoku | Dec 3rd | 201,022 |
| 2 | DISH// | Hengao de Baibai!! | Dec 3rd | 31,546 |
| 3 | AKB48  | Kiboteki Refrain  | Nov 26th | 26,394 |
| 4 | Haruka Tomatsu | courage | Dec 3rd | 23,794 |
| 5 | Negicco | Hikari no Spur  | Dec 2nd | 20,092 |
| 6 | Miura Daichi | Fureau Dake de ~ Always with you~ / IT'S THE RIGHT TIME | Dec 3rd | 16,671 |
| 7 | DEEP | Last Goodbye | Dec 3rd | 16,063 |
| 8 | Mitsura Matsuoka EARNEST DRIVE | SURPRISE-DRIVE | Dec 3rd | 14,822 |
| 9 | Rev. from DVL | REAL / Koiro Passion Love | Dec 3rd | 14,630 |
| 10 | Silent Siren | Koi Yuki | Dec 3rd | 13,670 |
---
Albums for December 1st – 7th 2014
| | | | | |
| --- | --- | --- | --- | --- |
| Rank |   Group/Artist | Album Title | Released | Sold |
| 1 | EXILE ATSUSHI | Love Ballade | Dec 3rd | 81,146 |
| 2 | Eiichi Ohtaki | Best Always | Dec 3rd | 37,325 |
| 3 | SCANDAL | HELLO WORLD | Dec 3rd | 35,699 |
| 4 | JUJU | Request II | Dec 3rd | 34,397 |
| 5 | Tackey & Tsubasa | Two Tops Treasure | Dec 3rd | 23,984 |
| 6 | Sukima Switch | Sukima Switch | Dec 3rd | 22,413 |
| 7 | Chotokkyu | RING | Dec 3rd | 18,986 |
| 8 | Kana Nishino | with LOVE | Nov 12th | 15,266 |
| 9 | CreepHyp | Hitotsu ni narenainara, semete futatsu dakede iyo | Dec 3rd | 14,062 |
| 10 | BIGBANG | BEST OF BIGBANG 2006-2014 | Nov 26th | 13,059 |
Previous Oricon Charts
Source: Oricon