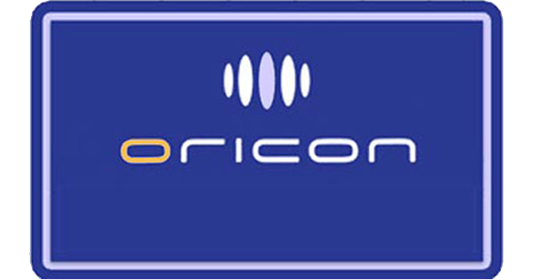 SKE48 tops the singles charts this week with their 16th single 12-Gatsu no Kangaroo (December no Kangaroo,12月のカンガルー) selling over 386,000 copies. The single marks the first time newer members Kitagawa Ryouha (北川綾巴) and Miyamae Ami (宮前杏実) are featured as co-centers.
LiSA leads the anime tied singles with her 7th single Shirushi landing at #3 – her best on weekly Oricon charts. The single's featured as the second ending theme for anime Sword Art Online season 2 (SAO II). Last week Haruka Tomatsu released single courage that also landed at #3 and its featured as the second opening theme for SAO II.
Topping the album charts is duo KinKi Kids with M Album – their 14th original album and 14th #1 album. Landing at #2 is a compilation album Co Gal marking the 50th birthday of former X Japan guitarist/singer hide (suicide 1998).
Nagi Yanagi lands at #6 with her 2nd album Polyomino.
Read on for the complete top 10 singles and albums charts.
Singles for December 8th – 14th 2014
| | | | | |
| --- | --- | --- | --- | --- |
| Rank |   Group/Artist | Single Title | Released | Sold |
| 1 | SKE48 | 12-Gatsu no Kangaroo | Dec 10th | 386,495 |
| 2 | J Soul Brothers | O.R.I.O.N. | Dec 10th | 190,261 |
| 3 | LiSA | Shirushi | Dec 10th | 29,399 |
| 4 | Team Shachihoko | Shampoohat | Dec 10th | 26,313 |
| 5 | palet | SNOW DISTANCE | Dec 10th | 25,006 |
| 6 | VIXX | Error -Japanese ver.- | Dec 10th | 19,381 |
| 7 | SID | White tree | Dec 10th | 16,040 |
| 8 | Tokyo Girls' Style | SAY LONG GOODBYE / Himawari to Hoshikuzu – English Version | Dec 10th | 12,677 |
| 9 | AKB48  | Kiboteki Refrain  | Nov 26th | 12,545 |
| 10 | KANJANI8 | Gamushara Koshinkyoku | Dec 3rd | 12,388 |
| 14 | Haruka Tomatsu | courage | Dec 3rd | 8,741 |
| 16 | SKY-HI (from AAA) | SMILE DROP | Dec 12th | 6,801 |
| 20 | Uesaka Sumire | Enma Daio ni Kiite Goran  | Dec 10th | 4,320 |
---
Albums for December 8th – 14th 2014
| | | | | |
| --- | --- | --- | --- | --- |
| Rank |   Group/Artist | Album Title | Released | Sold |
| 1 | Kinki Kids | M Album | Dec 10th | 133,569 |
| 2 | hide | Co Gal | Dec 10th | 34,061 |
| 3 | JUJU | Request II | Dec 3rd | 24,282 |
| 4 | DIR EN GREY | ARCHE | Dec 10th | 23,061 |
| 5 | VA | Utada Hikaru no uta 13 Songs by 13 Musicians | Dec 10th | 21,683 |
| 6 | EXILE ATSUSHI | Love Ballade | Dec 3rd | 19,269 |
| 7 | Nagi Yanagi | Polyomino | Dec 10th | 13,364 |
| 8 | Eiichi Ohtaki | Best Always | Dec 3rd | 13,056 |
| 9 | PASSPO | TRACKS | Dec 10th | 11,951 |
| 10 | Kana Nishino | with LOVE | Nov 12th | 11,182 |
Previous Oricon Charts
Source: Oricon