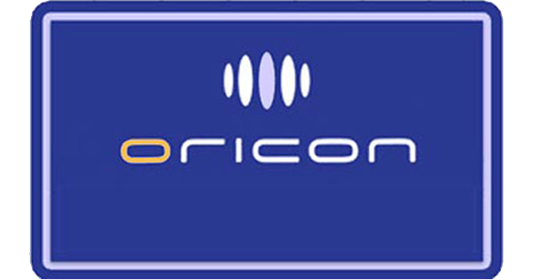 KANJANI8 (関ジャニ∞) as fictional unit Eight Ranger tops the singles charts with single ER2 selling over 208,000 copies. The song has tie-up as theme for their movie Eight Ranger 2 staring the group members and Maeda Atsuko (ex-AKB48). Jin Akanishi lands in #2 with single Good Time and last week's #1 SKE48 with 15th single Bukiyou Taiyou (不器用太陽) slips down to #3.
Ending theme FUTURE FISH for anime Free! – Eternal Summer performed by the 5 lead voice actors as unit STYLE FIVE hits #5.
Topping the album charts is the first album go WEST – Yoi Don! from Johnny's WEST. Original soundtrack album FROZEN (Anna and the Snow Queen) continues its run on the charts with 22 straight weeks in the top 10.
Read on for the complete top 10 singles and albums charts.
Singles for August 4th – 10th 2014
| | | | | |
| --- | --- | --- | --- | --- |
| Rank |   Group/Artist | Single Title | Released | Sold |
| 1 | KANJANI8 (Eight Ranger) | ER2  | Aug 6th | 208,282 |
| 2 | Jin Akanishi | Good Time | Aug 6th | 39,746 |
| 3 | SKE48 | Bukiyou Taiyou | July 30th | 39,314 |
| 4 | Donghae & Eunhyuk (SUPER JUNIOR) | SKELETON | Aug 6th | 36,575 |
| 5 | STYLE FIVE | FUTURE FISH | Aug 6th | 32,460 |
| 6 | predia | Kowareta ai no Hate ni | Aug 6th | 22,039 |
| 7 | Koda Kumi | HOTEL | Aug 6th | 19,196 |
| 8 | T.M.Revolution  | Tsuki Yabureru – Time to Smash!  | Aug 6th | 13,588 |
| 9 | Gesu no Kiwami Otome. | Ryokiteki na Kiss wo Watashi ni Shite / Asobe | Aug 6th | 12,869 |
| 10 | Hata Motohiro | Himawari no Yakusoku | Aug 6th | 11,900 |
| 11 | Suzuko Mimori  | Seiippai Tsutaetai!  | Aug 6th | 11,101 |
| 15 | Kalafina | heavenly blue | Aug 6th | 7,307 |
---
Albums for August 4th – 10th 2014
| | | | | |
| --- | --- | --- | --- | --- |
| Rank |   Group/Artist | Album Title | Released | Sold |
| 1 | Johnny's WEST | go WEST Yoi Don! | Aug 6th | 82,887 |
| 2 | GReeeeN | Imakara Oyayubi ga Kieru Tejina Shimasu. | Aug 6th | 33,193 |
| 3 | Nakamori Akina | All Time Best Original | Aug 6th | 27,756 |
| 4 | Fear, and Loathing in Las Vegas | PHASE 2 | Aug 6th | 21,978 |
| 5 | Girls' Generation | THE BEST | July 23rd | 15,857 |
| 6 | Takahashi Yu | Ima, soko ni aru meimetsu to gunsei | Aug 6th | 14,605 |
| 7 | Akina Nakamori | All Time Best Cover | Aug 6th | 13,908 |
| 8 | Various Artists | FROZEN: Anna and the Snow Queen Soundtrack | March 12th | 10,711 |
| 9 | Stardust Revue | SHOUT | Aug 6th | 8,944 |
| 10 | Nothing's Carved In Stone | Strangers In Heaven | Aug 6th | 8,590 |
Previous Oricon Charts
Source: Oricon