February 25, 2014
-
toyNN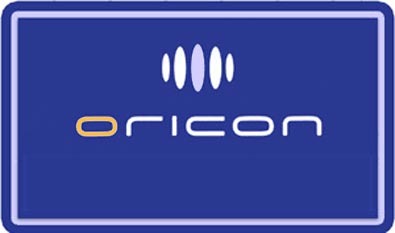 Topping the singles chart is KANJANI8 with King of Otoko! selling over 352,000 copies. Its their 25th single and 3rd of a 3-month consecutive release plan. Perhaps the lure of bonuses for purchasing all 3 singles in the plan pulled their 24th single Hibiki into the #9 spot and 23rd single Kokoro Sora Moyo into #11.
Anime tied releases – #10 is Jigoku no Sata mo Kimishidai the opening theme for Hozuki no Reitetsu and sung by many of the anime voice cast. In #12 spot is singer and voice actor Mamoru Miyano with 10th single NEW ORDER with tie-up as theme song for anime Wooser's Hand-to-Mouth Life: Awakening Arc, and in #19 is nano with her 4th single Born to be featured as ending theme for anime Magical Warfare.
The album chart is topped by Sexy Zone with their 2nd album Sexy Second selling 121,000 copies. Just back in the #2 spot is longtime group Yuzu with 12th album Shin Sekai selling 113,000 copies. In the #4 spot is Leo Ieiri with her 2nd album "a boy".
Read on for the complete top 10 singles and albums charts.
Singles for February 17th – 23rd 2014
| | | | | |
| --- | --- | --- | --- | --- |
| Rank |   Group/Artist | Single Title | Released | Sold |
| 1 | KANJANI8 | King of Otoko!  | Feb 19th | 352,888 |
| 2 | Arashi | Bittersweet | Feb 12th | 42,896 |
| 3 | EXILE ATSUSHI | Aoi Ryuu | Feb 19th | 35,085 |
| 4 | Berryz Kobo | Otona Nanoyo! / 1 Oku 3 Zenman So Diet Okoku | Feb 19th | 30,229 |
| 5 | U-KISS | Break up | Feb 19th | 22,478 |
| 6 | Yusuke | Iruyo | Feb 19th | 21,676 |
| 7 | Kobukuro | Ima, Sakihokoru Hanatachi yo | Feb 19th | 19,277 |
| 8 | Fairies | Run With U | Feb 19th | 18,456 |
| 9 | KANJANI8 | Hibiki | Jan 15th | 16,140 |
| 10 | Jigoku no Sata All Stars | Jigoku no Sata mo Kimishidai | Feb 19th | 14,861 |
| 11 | KANJANI8 | Kokoro Sora Moyo  | Dec 4th 2013 | 13,150 |
| 12 | Mamoru Miyano  | NEW ORDER | Feb 19th | 13,096 |
| 19 | nano | Born to be | Feb 19th | 5,732 |
---
Albums for February 17th – 23rd 2014
| | | | | |
| --- | --- | --- | --- | --- |
| Rank |   Group/Artist | Album Title | Released | Sold |
| 1 | Sexy Zone | Sexy Second | Feb 19th | 121,643 |
| 2 | Yuzu | Shin Sekai | Feb 19th | 113,892 |
| 3 | Miliyah Kato | LOVELAND | Feb 19th | 29,104 |
| 4 | Leo Ieiri | a boy | Feb 19th | 24,299 |
| 5 | Yoonha from Choshinsei | STARTING OVER | Feb 19th | 11,909 |
| 6 | One Direction | Midnight Memories | Nov 27th 2013 | 11,118 |
| 7 | Every Little Thing | FUN-FARE | Feb 19th | 9,891 |
| 8 | M.S.S. Project | M.S.S. Phantom | Feb 19th | 9,445 |
| 9 | Spicy Chocolate | Zutto Spicy Chocolate ~ BEST of Shibuya Ragga Sweet Collection ~ | Feb 12th | 9,004 |
| 10 | VALSHE | V.D. | Feb 19th | 6,307 |
Previous Oricon Charts
Source: Oricon