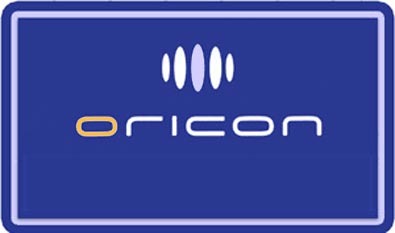 AKB48 tops the singles chart with their 35th single Mae Shika Mukanee that continues their streak of 17 #1 singles selling over 1,000,000 copies. Its also the final single for center Oshima Yuko who graduates with her final concerts at the end of March.
Voice actress group SPHERE lands in the #5 spot with their 5th anniversary single Eternal Tours.
The album chart is topped by Koda Kumi with her 11th album Bon Voyage. Voice actress Kana Hanazawa hits #8 with her 2nd album "25".
Read on for the complete top 10 singles and albums charts.
Singles for February 24th – March 2nd 2014
| | | | | |
| --- | --- | --- | --- | --- |
| Rank |   Group/Artist | Single Title | Released | Sold |
| 1 | AKB48  | Mae Shika Mukanee | Feb 26th | 1,091,406 |
| 2 | E-Girls | Diamond Only | Feb 26th | 72,808 |
| 3 | Lead | Sakura | Feb 26th | 41,559 |
| 4 | AAA | Love | Feb 26th | 25,486 |
| 5 | KANJANI8 | King of Otoko!  | Feb 19th | 20,761 |
| 6 | SPHERE | Eternal Tours | Feb 26th | 19,832 |
| 7 | Rihwa | Harukaze | Feb 26th | 16,425 |
| 8 | KANA-BOOM | Kessho Hoshi | Feb 26th | 13,643 |
| 9 | ALLOVER | BaBy / Sakura Love | Feb 26th | 13,446 |
| 10 | Arashi | Bittersweet | Feb 12th | 13,201 |
---
Albums for February 24th – March 2nd 2014
| | | | | |
| --- | --- | --- | --- | --- |
| Rank |   Group/Artist | Album Title | Released | Sold |
| 1 | Koda Kumi | Bon Voyage | Feb 26th | 46,091 |
| 2 | Various Artists | Uta no Prince-sama JOKER TRAP | Feb 26th | 42,823 |
| 3 | Donghae & Eunhyuk (SUPER JUNIOR) | RIDE ME | Feb 26th | 40,065 |
| 4 | BABYMETAL | BabyMetal | Feb 26th | 37,463 |
| 5 | Yuzu | Shin Sekai | Feb 19th | 37,039 |
| 6 | ASIAN KUNG-FU GENERATION | Feedback File 2 | Feb 26th | 21,137 |
| 7 | HY | HY Super BEST | Feb 26th | 15,013 |
| 8 | Kana Hanazawa | 25 | Feb 26th | 14,317 |
| 9 | Dorothy Little Happy | STARTING OVER | Feb 26th | 13,059 |
| 10 | One Direction | Midnight Memories | Nov 27th 2013 | 11,598 |
Previous Oricon Charts
Source: Oricon