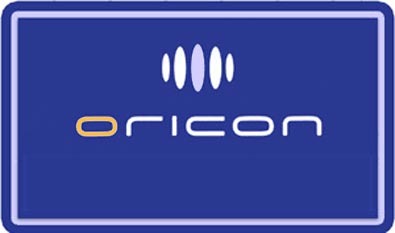 Topping the singles chart is Hey! Say! JUMP with their 12th single AinoArika / Aisureba Motto Happy Life selling over 207,000 copies. The title track has tie-up as theme song for TV series Dark System Koi no Oza Ketteisen. In the #2 spot is Korean duo Tohoshinki (TVXQ) with Japanese single Hide & Seek / Something selling over 107,000 copies. Landing in #3 is idol Itano Tomomi with 5th single little, her first since graduating from AKB48 in September 2013.
The anime tied releases are topped by Tamura Yukari in #6 with her 24th single Himitsu no Tobira Kara ai ni Kite featured as OP for anime No-Rin. Maaya Sakamoto's 23rd single SAVED / Be mine! lands in #7 with the title tracks featured as ED for Inari KonKon Koi Iroha and OP for anime World Conquest Zvezda Plot respectively.
The album chart is topped by 5-member sub-group from EXILE -  The SECOND from EXILE with first album The II AGE and in #2 is Korean group CNBLUE with Korean Best Album 'Present'.
Read on for the complete top 10 singles and albums charts.
Singles for February 3rd – 9th 2014
| | | | | |
| --- | --- | --- | --- | --- |
| Rank |   Group/Artist | Single Title | Released | Sold |
| 1 | Hey! Say! JUMP | AinoArika / Aisureba Motto Happy Life | Feb 5th | 207,469 |
| 2 | Tohoshinki | Hide & Seek / Something | Feb 5th | 107,413 |
| 3 | Itano Tomomi | little | Feb 5th | 34,037 |
| 4 | fish | back number | Feb 5th | 17,903 |
| 5 | BEE SHUFFLE | Welcome to the Shuffle! | Feb 5th | 16,306 |
| 6 | Tamura Yukari | Himitsu no Tobira Kara ai ni Kite | Feb 5th | 15,129 |
| 7 | Maaya Sakamoto | SAVED / Be mine!  | Feb 5th | 14,636 |
| 8 | Unison Square Garden | harmonized finale | Feb 5th | 13,801 |
| 9 | ViViD | HIKARI | Feb 5th | 11,943 |
| 10 | μ's (Muse) | Takaramonozu / Paradise Live | Jan 29th | 10,730 |
---
Albums for February 3rd – 9th 2014
| | | | | |
| --- | --- | --- | --- | --- |
| Rank |   Group/Artist | Album Title | Released | Sold |
| 1 | The Second from EXILE | The II AGE | Feb 5th | 50,787 |
| 2 | CNBLUE | Korea Best Album 'Present' | Feb 5th | 19,729 |
| 3 | Ariana Grande | Yours Truly | Feb 5th | 14,984 |
| 4 | Ryuichi Takada | The Idolm@ster MOVIE Soundtrack | Feb 5th | 14,036 |
| 5 | NICO Touches the Walls | NICO Touches the Walls BEST | Feb 5th | 12,976 |
| 6 | AKB48 | Tsugi no Ashiato | Jan 22nd | 11,975 |
| 7 | Flower | Flower | Jan 22nd | 7,856 |
| 8 | One Direction | Midnight Memories | Nov 27th 2013 | 7,522 |
| 9 | J Soul Brothers | THE BEST / BLUE IMPACT | Jan 1st | 5,506 |
| 10 | Various Artists | 2014 Grammy Nominies | Jan 22nd | 4,745 |
Previous Oricon Charts
Source: Oricon