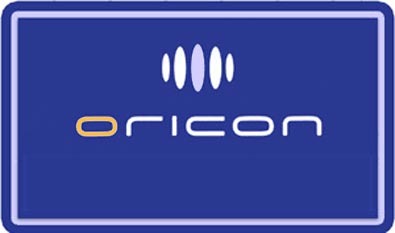 On top of the singles charts is KANJANI8 with their 24th single Hibiki selling a strong 209,000 copies. Single Hibiki has tie-up as then theme song for TBS TV drama series Dr. DMAT staring member Tadayoshi Okura. In the #5 spot is ex-AKB48 idol Kasai Tomomi with her 3rd solo single Kietaikurani and first since graduating from AKB48.
A mostly quiet album charts are topped for the third week in a row by J Soul Brothers with double greatest hits album THE BEST / BLUE IMPACT selling another 22,000 copies. Just over 100 copies back in the #2 spot is Ging Nang Boyz with their first album in over 9 years Hikari no Naka ni Tatteitene. They also released live album Beach which lands in the #4 spot.
Read on for the complete top 10 singles and album charts.
Singles for January 13th – 19th 2014
| | | | | |
| --- | --- | --- | --- | --- |
| Rank |   Group/Artist | Single Title | Released | Sold |
| 1 | KANJANI8 | Hibiki | Jan 15th | 206,091 |
| 2 | Sakanaction | Goodbye / Eureka | Jan 15th | 22,195 |
| 3 | Fear, and Loathing in Las Vegas | Rave-up Tonight | Jan 15th | 19,409 |
| 4 | Da-iCE | Shout It Out | Jan 15th | 14,302 |
| 5 | Kasai Tomomi  | Kietaikurai | Jan 15th | 11,910 |
| 6 | HR | Evolution da | Jan 15th | 11,028 |
| 7 | Royz | LILIA | Jan 15th | 10,911 |
| 8 | Aoi Shota | Virginal | Jan 15th | 10,366 |
| 9 | Nogizaka46 | Barrette | Nov 27th 2013 | 10,097 |
| 10 | Hazuki Nagisa & Ryugasaki Rei | Anime Free! Character Song Duet 002 | Jan 15th | 9,059 |
---
Albums for  January 13th – 19th 2014
| | | | | |
| --- | --- | --- | --- | --- |
| Rank |   Group/Artist | Album Title | Released | Sold |
| 1 | J Soul Brothers | THE BEST BLUE IMPACT | Jan 1st 2014 | 22,569 |
| 2 | Ging Nang Boyz | Hikari no Naka ni Tatteitene | Jan 15th | 22,424 |
| 3 | Dragon Ash | THE FACES | Jan 15th | 21,598 |
| 4 | Ging Nang Boyz | Beach | Jan 15th | 16,023 |
| 5 | Various Artists | Kanojo wa Uso wo Aishisugiteru – Music Box – (movie soundtrack) | Dec 18th 2013 | 9,626 |
| 6 | Tohoshinki | Tense [Korean Import] | Jan 10th | 7,719 |
| 7 | Kobukuro | One Song From Two Hearts | Dec 18th 2013 | 6,180 |
| 8 | B1A4 | Who Am I [Korean Import] | Jan 17th | 6,069 |
| 9 | One Direction | Midnight Memories | Nov 27th 2013 | 5,429 |
| 10 | Takajin Yashiki | Golden ☆ Best | Dec 17th 2008 | 4,894 |
Previous Oricon Charts
Annual Charts 2013 Top 20: Singles & Albums
Source: Oricon