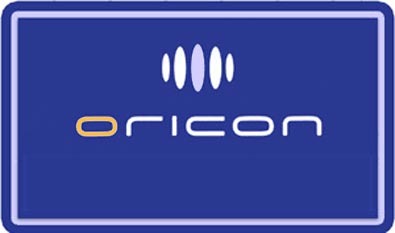 Topping the single charts is SEKAI NO OWARI with their new single Snow Magical Fantasy selling just over 100,000 copies. Idol group LinQ lands in the #2 spot with their 7th single Colorful Days and KANJANI8's single Hibiki, last week's #1, slips into the #3 spot.
The album charts are dominated by AKB48 with their 5th original album Tsugi no Ashiato selling 961,000 copies. The double-CD album is the last for graduating group center Oshima Yuko.
Read on for the complete top 10 singles and album charts.
Singles for January 20th – 26th 2014
| | | | | |
| --- | --- | --- | --- | --- |
| Rank |   Group/Artist | Single Title | Released | Sold |
| 1 | SEKAI NO OWARI | Snow Magic Fantasy | Jan 22nd | 100,041 |
| 2 | LinQ | Colorful Days | Jan 22nd | 22,215 |
| 3 | KANJANI8 | Hibiki | Jan 15th | 21,424 |
| 4 | FudanJuku    | Chenmen Tengoku | Jan 22nd | 20,382 |
| 5 | NMB48 | Kamonegikkusu  | Oct 2nd 2013 | 18,964 |
| 6 | DIR EN GREY | Sustain The Untruth | Jan 22nd | 16,926 |
| 7 | BiS | STUPiG | Jan 22nd | 16,478 |
| 8 | FTISLAND  | beautiful | Jan 22nd | 16,325 |
| 9 | BUCK-TICK | LOVE PARADE / STEPPERS PARADE | Jan 22nd | 10,877 |
| 10 | WHY DOLL | Sunrise ~ Kimi ga Kureta Kibo ~ | Jan 21st | 7,625 |
---
Albums for  January 20th – 26th 2014
| | | | | |
| --- | --- | --- | --- | --- |
| Rank |   Group/Artist | Album Title | Released | Sold |
| 1 | AKB48 | Tsugi no Ashiato | Jan 22nd | 961,531 |
| 2 | Tegomass | Tegomasss no Seishun | Jan 22nd | 65,577 |
| 3 | Flower | Flower | Jan 22nd | 61,985 |
| 4 | Kashitaro Ito | Ichii Senshin | Jan 22nd | 16,023 |
| 5 | J Soul Brothers | THE BEST BLUE IMPACT | Jan 1st | 14,397 |
| 6 | SAKEROCK | Best 2000-2013 | Jan 22nd | 13,638 |
| 7 | Makihara Noriyuki | Listen To The Music 3 | Jan 22nd | 12,576 |
| 8 | Various Artists | 2014 Grammy Nominees | Jan 22nd | 10,025 |
| 9 | One Direction | Midnight Memories | Nov 27th 2013 | 8,753 |
| 10 | Dragon Ash | THE FACES | Jan 15th | 7,415 |
Previous Oricon Charts
Annual Charts 2013 Top 20: Singles & Albums
Source: Oricon