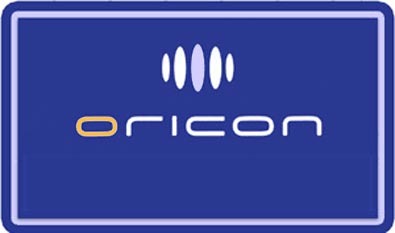 Topping the first singles charts of 2014 is AKB48 idol Iwasa Misaki with her 3rd solo Enka single Tomo no Ura Bojo selling a modest 11,900 copies. In the #2 spot is Visual Kei band NIGHTMARE with single Rewrite and in the #3 and #5 spots are character duet singles from anime Kuroko's Basketball. The new year starts off with a mostly quiet chart with only 4 new singles charting in the top 10.
The album charts are topped for the second week in a row by J Soul Brothers with double greatest hits album THE BEST / BLUE IMPACT selling another 32,000 copies. Voice actress and singer Uesaka Sumire lands in the #9 spot with her first album Kakumei Teki Broadway Shugisha Doumei.
Read on for the complete top 10 singles and album charts.
Singles for January 6th – January 12th 2014
| | | | | |
| --- | --- | --- | --- | --- |
| Rank |   Group/Artist | Single Title | Released | Sold |
| 1 | Iwasa Misaki | Tomo no Ura Bojo | Jan 8th | 11,928 |
| 2 | NIGHTMARE | Rewrite | Jan 8th | 11,613 |
| 3 | Various Artists | Kuroko's Basketball Character Duet #7 | Jan 8th | 8,988 |
| 4 | Golden Bomber | 101 Kaime no Noroi | Jan 1st | 8,854 |
| 5 | Various Artists | Kuroko's Basketball Character Duet #6 | Jan 8th | 7,879 |
| 6 | NMB48 | Kamonegikkusu | Oct 2nd 2013 | 5,572 |
| 7 | Busaiku | Tana Kara Botamochi | Dec 13th 2013 | 5,539 |
| 8 | Fukuda Kohei | Touhoku Minyo Best | Oct 24th 2013 | 5,230 |
| 9 | Hey! Say! JUMP | Ride With me | Dec 25th 2013 | 5,057 |
| 10 | Nogizaka46 | Barrette | Nov 27th 2013 | 5,026 |
---
Albums for  January 6th – January 12th 2014
| | | | | |
| --- | --- | --- | --- | --- |
| Rank |   Group/Artist | Album Title | Released | Sold |
| 1 | J Soul Brothers | THE BEST BLUE IMPACT | Jan 1st 2014 | 32,329 |
| 2 | RIB | Riboot | Jan 8th | 18,577 |
| 3 | IDOLING!!! | Gold Experience | Jan 8th | 14,432 |
| 4 | Tohoshinki | Tense [Korean Import] | Jan 10th | 13,895 |
| 5 | Kobukuro | One Song From Two Hearts | Dec 18th 2013 | 8,835 |
| 6 | Lee Joon Gi | My Dear | Jan 9th | 8,464 |
| 7 | Lady Gaga | Pop Art | Nov 6th 2013 | 8,407 |
| 8 | Various Artists | Kanojo wa Uso wo Aishisugiteru – Music Box – (movie soundtrack) | Dec 18th 2013 | 7.087 |
| 9 | Uesaka Sumire  | Kakumei Teki Broadway Shugisha Doumei  | Jan 8th | 5,754 |
| 10 | Dog in The Parallel World Orchestra | Dog in the BEST | Jan 8th | 5,004 |
Previous Oricon Charts
Annual Charts 2013 Top 20: Singles & Albums
Source: Oricon