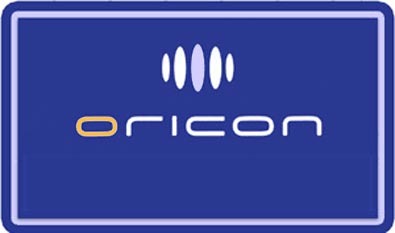 Sandaime J Soul Brothers (from EXILE TRIBE) tops the singles charts with R.Y.U.S.E.I. selling over 162,000 copies. The single has tie-up as then CM song for TCK (Tokyo City Keiba). In the #2 spot is DISH// with double a-side single Saisho no Koi ~Motetakute~ / Flame. Landing in #3 is Korean vocal group SHINee with 10th Japanese single LUCKY STAR.
KAT-TUN lands on top of the album charts with their 8th album come Here selling over 75,000 copies. 2NE1's 2nd Japanese album and first Japanese release in over a year and a half, CRUSH climbs into #4. Super seiyuu group Sphere pulls into #7 with their 4th album 4 colors for you.
Singer Aimer lands in #9 with her 2nd album Midnight Sun plus her collaboration album UnChild with Sawano Hiroyuki [nZk] lands in #10.
Namie Amuro's compilation album Ballada containing her best ballad songs has charted for 3 straight weeks and stays at #3. Also continuing its run on the charts is the original soundtrack album FROZEN (Anna and the Snow Queen) staying at #5 having spent 16 straight weeks in the top 10.
Read on for the complete top 10 singles and albums charts.
Singles for  June 23rd – 29th 2014
| | | | | |
| --- | --- | --- | --- | --- |
| Rank |   Group/Artist | Single Title | Released | Sold |
| 1 | J Soul Brothers | R.Y.U.S.E.I. | June 25th | 162,174 |
| 2 | DISH// | Saisho no Koi ~Motetakute~ / Flame | June 25th | 39,516 |
| 3 | SHINee | LUCKY STAR | June 25th | 35,837 |
| 4 | Ai Mikaze (Shota Aoi) | Uta no Prince-sama Idol Song Ai Mikaze | June 25th | 26,277 |
| 5 | TEAM H | Take Me | June 25th | 18,561 |
| 6 | NIGHTMARE | TABOO | June 25th | 10,503 |
| 7 | JIN | daze / days | June 18th | 9,082 |
| 8 | Ohara Sakurako (from MUSH & Co.) | Ganbattatte iinjanai | June 25th | 7,897 |
| 9 | X21 | Koisuru natsu! | June 25th | 7,152 |
| 10 | Straightener | Super Magical Illusion | June 25th | 5,500 |
---
Albums for June 23rd – 29th 2014
| | | | | |
| --- | --- | --- | --- | --- |
| Rank |   Group/Artist | Album Title | Released | Sold |
| 1 | KAT-TUN | come Here | June 25th | 75,026 |
| 2 | Chris Hart | Heart Song II | June 25th | 38,273 |
| 3 | Namie Amuro | Ballada | June 4th | 20,333 |
| 4 | 2NE1 | CRUSH | June 25th | 19,945 |
| 5 | Various Artists | FROZEN: Anna and the Snow Queen Soundtrack | March 12th | 19,724 |
| 6 | Kimura Kaela  | 10 Years | June 25th | 14,159 |
| 7 | Sphere | 4 colors for you | June 25th | 13,784 |
| 8 | Linkin Park | The Hunting Party | June 18th | 10,739 |
| 9 | Aimer | Midnight Sun | June 25th | 10,625 |
| 10 | Sawano Hiroyuki [nZk]  | UnChild | June 25th | 9,878 |
Previous Oricon Charts
Source: Oricon