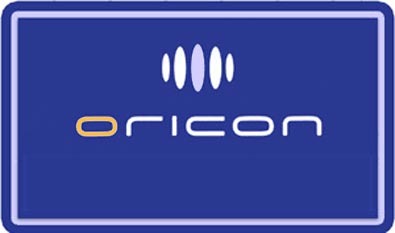 NEWS tops the singles chart with ONE -for the win- selling over 182,000 copies. The single is featured as the NTV theme song for their coverage of the World Cup in Brazil. In second Korean vocal duo Tohoshinki (TVXQ) with their single Sweat / Answer selling over 119,000 copies.
Landing at #3 is fictional idol group μ's (Muse) from anime Love Live! with insert songs from episode 5 & 6 – Love wing bell / Dancing stars on me!.
Topping the albums chart for the second week in a row is Namie Amuro with compilation album Ballada containing her best ballad songs. Original soundtrack album FROZEN (Anna and the Snow Queen) continues its run staying to #3 after several weeks at #1 and #2. Its now spent 14 straight weeks in the top 10.
Read on for the complete top 10 singles and albums charts.
Singles for  June 9th – 15th 2014
| | | | | |
| --- | --- | --- | --- | --- |
| Rank |   Group/Artist | Single Title | Released | Sold |
| 1 | NEWS | ONE ~ for the win ~ | June 11th | 182,772 |
| 2 | Tohoshinki | Sweat / Answer | June 11th | 119,301 |
| 3 | μ's (Muse) | Love wing bell / Dancing stars on me! | June 11th | 46,069 |
| 4 | Gen Hoshino | Crazy Crazy / Sakura no Mori | June 11th | 36,390 |
| 5 | Flower | Nettaigyo no Namida | June 11th | 34,316 |
| 6 | Chotokkyu | Believe x Believe | June 11th | 32,748 |
| 7 | w-inds. | Yume de Aerunoni – Sometimes I Cry | June 11th | 29,637 |
| 8 | Tokyo Performance Doll | BRAND NEW STORY | June 11th | 24,752 |
| 9 | Shiina Ringo | NIPPON | June 11th | 13,703 |
| 10 | Ketsumeishi | RHYTHM OF THE SUN | June 11th | 11,381 |
---
Albums for June 9th – 15th 2014
| | | | | |
| --- | --- | --- | --- | --- |
| Rank |   Group/Artist | Album Title | Released | Sold |
| 1 | Namie Amuro | Ballada | June 4th | 66,274 |
| 2 | Ukasukaji | AMIGO | June 11th | 43,812 |
| 3 | Various Artists | FROZEN: Anna and the Snow Queen Soundtrack | March 12th | 32,096 |
| 4 | BENI | BEST Singles & Covers | June 11th | 22,709 |
| 5 | Michael Jackson | Escape | May 21st | 7,766 |
| 6 | ClariS | PARTY TIME | June 4th | 7,169 |
| 7 | May J. | Heartful Song Covers | March 26th | 7,080 |
| 7 | Pharrell Williams | GIRL | April 30th | 6,831 |
| 8 | Various Artists | TERRACE HOUSE TUNES (soundtrack) | May 21st | 6,749 |
| 9 | Ken Hirai | Ken's Bar III | May 28th | 5,847 |
Previous Oricon Charts
Source: Oricon