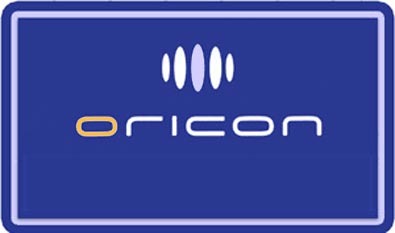 SKE48 tops the singles chart with their 14th single Mirai Towa selling over 397,000 copies. It's the AKB48 sister group's 10th #1 single in a row but the lowest opening week sales since their 7th single in 2011. Tackey & Tsubasa land in the #2 spot with their 14th single Boku no Soba niwa Hoshi ga aru / Viva Viva More and idol group Juice=Juice hit #3 with their 3rd single Hadaka no Hadaka no Hadaka no Kiss / Arekore Shitai!.
Topping the album chart is E-girls with 2nd album COLORFUL POP selling over 89,000 copies. Last week's #1 from BUMP OF CHICKEN drops into the #2 spot, their 7th original album RAY has a two week total of 220,000 sold. Korean group B1A4's second album "2" climbs into the #9 spot.
Read on for the complete top 10 singles and albums charts.
Singles for March 17th -23rd 2014
| | | | | |
| --- | --- | --- | --- | --- |
| Rank |   Group/Artist | Single Title | Released | Sold |
| 1 | SKE48 | Mirai Towa | March 19th | 397,874 |
| 2 | Tackey & Tsubasa | Boku no Soba niwa Hoshi ga aru / Viva Viva More | March 19th | 43,467 |
| 3 | Juice=Juice | Hadaka no Hadaka no Hadaka no Kiss / Arekore Shitai! | March 19th | 38,293 |
| 4 | BugLug | Bone | March 19th | 14,736 |
| 5 | Mamoru Miyano & Nobunaga Shimazaki | Anime Free! character duet series 004 | March 19th | 12,454 |
| 6 | HKT48 | Sakura Minna de Tabeta | March 12th | 10,273 |
| 7 | Daiki Ise | Ressha Sentai Tokkyuger | March 19th | 9,545 |
| 8 | GReeeeN | Aisubeki ashita, isshun to isshō wo | March 19th | 9,456 |
| 9 | back number | Tsunaida te kara | March 19th | 8,297 |
| 10 | Tokoyaki Rainbow | Naniwa no haniwa | March 19th | 7,403 |
| 17 | Aki Toyosaki | Delight | March 19th | 5,513 |
---
Albums for March 17th – 23rd 2014
| | | | | |
| --- | --- | --- | --- | --- |
| Rank |   Group/Artist | Album Title | Released | Sold |
| 1 | E-girls | COLORFUL POP | March 19th | 89,766 |
| 2 | BUMP OF CHICKEN  | RAY | March 12th | 37,761 |
| 3 | EXILE ATSUSHI | Music | March 12th | 29,944 |
| 4 | Yusuke | Ano… Tabi no Tochu Nandesukedo | March 19th | 23,747 |
| 5 | Various Artists | Anna and the Snow Queen Soundtrack | March 12th | 22,563 |
| 6 | Glutamine | Exit Tunes Presents – Sonna Fuinkide Utattemita | March 19th | 19,396 |
| 7 | Chris Hart | Song for You | March 19th | 17,790 |
| 8 | MAN WITH A MISSION | Tales of Purefly | March 12th | 16,543 |
| 9 | B1A4 | 2 | March 19th | 13,971 |
| 10 | JUJU | DOOR | March 5th | 13,524 |
Previous Oricon Charts
Source: Oricon