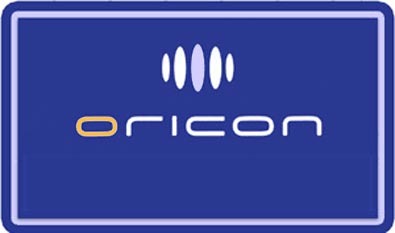 Kis-My-Ft2 tops the singles charts with 10th single Hikari no Signal selling over 202,000 copies. The boy idol group is 10 for 10 charting #1 and this single has tie-up as the theme song for anime movie Doraemon shin Nobita no dai Makyou. Idol group C-ute lands in #2 with 24th single Kokoro no Sakebi wo Uta ni Shitemita / Love take it all.
ex-AKB48 idol Maeda Atsuko's 4th single Seventh Chord lands in #4 and Korean group T-ARA climbs into #8 with new Japanese double a-side single Lead the way / LA'booN.
Tohoshinki (TVXQ) tops the album charts with their Japanese album TREE selling over 224,000 copies. The re-mastered re-release of Utada Hikaru's debut album First Love lands in the #8 spot. The special SHM-CD with bonuses celebrates her 15th anniversary since the release of the album (originally March 10th 1999). It officially releases on March 10th but early deliveries make it on to this chart.
Read on for the complete top 10 singles and albums charts.
Singles for March 3rd – 9th 2014
| | | | | |
| --- | --- | --- | --- | --- |
| Rank |   Group/Artist | Single Title | Released | Sold |
| 1 | Kis-My-Ft2 | Hikari no Signal | March 5th | 202,877 |
| 2 | C-ute | Kokoro no Sakebi wo Uta ni Shitemita / Love take it all | March 5th | 62,405 |
| 3 | EXILE TAKAHIRO | Love Story | March 5th | 54,397 |
| 4 | Maeda Atsuko | Seventh Chord | March 5th | 42,784 |
| 5 | DISH// | FREAK SHOW | March 5th | 34,328 |
| 6 | AKB48  | Mae Shika Mukanee | Feb 26th | 24,210 |
| 7 | Daichi Miura | Anchor | March 5th | 15,312 |
| 8 | T-ARA | Lead the way /  LA'booN | March 5th | 12,688 |
| 9 | Keisuke Yamauchi | Koi no Tehon | March 5th | 10,513 |
| 10 | TK from Ling tosite sigure | contrast | March 5th | 6,789 |
---
Albums for March 3rd – 9th 2014
| | | | | |
| --- | --- | --- | --- | --- |
| Rank |   Group/Artist | Album Title | Released | Sold |
| 1 | Tohoshinki | TREE | March 5th | 224,796 |
| 2 | JUJU | DOOR | March 5th | 39,653 |
| 3 | Angela Aki | Tapestry of Songs – Best of Angela Aki | March 5th | 26,823 |
| 4 | Yuzu | Shin Sekai | Feb 19th | 22,710 |
| 5 | Shunsuke Kiyokiba | Utaiya BEST Vol.1 | March 5th | 21,242 |
| 6 | DAIGO | DAIGOLD | March 5th | 12,378 |
| 7 | FACT | WITNESS | March 5th | 12,141 |
| 8 | One Direction | Midnight Memories | Nov 27th 2013 | 11,594 |
| 9 | Utada Hikaru | First Love 15th Aniversary Edition | March 10th | 10,677 |
| 10 | androp | period | March 5th | 10,102 |
Previous Oricon Charts
Source: Oricon