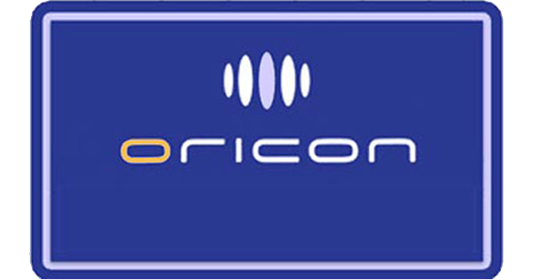 Dream5 (+ Buri Taicho) tops the singles charts with Dan Dan Dubi Zuba! featured as the ending theme for anime Yo-kai Watch. Oricon noted that it's been 40 years since an all teen band has topped the weekly singles charts. Landing at #2 is King Cream Soda with single Matsuri Bayashi de Geragerapo / Hatsukoi Toge de Geragerapo – both tracks are used as theme songs for Yo-kai Watch 3DS game series.
Eri Kitamura climbs to #10 with 8th single RinRei (凛麗) featured as ending theme for anime CROSS ANGE.
D-LITE (from BIGBANG) tops the album charts with solo album Delight (でぃらいと). Last week's #1 from Arashi slips to #2 with album THE DIGITALIAN.
Read on for the complete top 10 singles and albums charts.
Singles for October 27th – November 2nd 2014
| | | | | |
| --- | --- | --- | --- | --- |
| Rank |   Group/Artist | Single Title | Released | Sold |
| 1 | Dream5 (+ Buri Taicho) | Dan Dan Dubi Zuba! | Oct 29th | 66,450 |
| 2 | King Cream Soda | Matsuri Bayashi de Geragerapo / Hatsukoi Toge de Geragerapo | Oct 29th | 62,105 |
| 3 | EXILE ATSUSHI  | Precious Love | Oct 29th | 42,353 |
| 4 | Sakanaction | Sayonara wa Emotion / Hachisu no Hana | Oct 29th | 20,639 |
| 5 | Nakajima Miyuki | Mugi no Uta | Oct 29th | 15,443 |
| 6 | Nogizaka46 | Nandome no Aozora ka?  | Oct 8th | 15,019 |
| 7 | TRITOPS* | Anata ni… (Aitai/Tsutaetaikoto/Arigato) | Oct 29th | 11,660 |
| 8 | Goriki Ayame | Kuyashii Kedo Daiji Na Hito | Oct 29th | 9,470 |
| 9 | lyrical school | PRIDE | Oct 29th | 9,363 |
| 10 | Eri Kitamura | RinRei | Oct 29th | 7,442 |
---
Albums for October 27th – November 2nd 2014
| | | | | |
| --- | --- | --- | --- | --- |
| Rank |   Group/Artist | Album Title | Released | Sold |
| 1 | D-LITE (from BIGBANG) | Delight | Oct 29th | 68,335 |
| 2 | Arashi | THE DIGITALIAN | Oct 22nd | 52,308 |
| 3 | Taylor Swift | 1989 | Oct 29th | 52,308 |
| 4 | Gesu no Kiwami Sugoiyo | Miryoku ga Sugoiyo | Oct 29th | 38,083 |
| 5 | VAMPS | Bloodsuckers | Oct 29th | 37,766 |
| 6 | Hata Motohiro | evergreen | Oct 29th | 27,143 |
| 7 | Morning Musume '14 | Chapter 14 ~ The message ~ | Oct 29th | 22,872 |
| 8 | TM NETWORK | QUIT30 | Oct 29th | 19,324 |
| 9 | Kato Miliyah | MUSE | Oct 29th | 18,286 |
| 10 | Led Zeppelin | Led Zeppelin IV 2014 remastered | Oct 29th | 13,577 |
Previous Oricon Charts
Source: Oricon