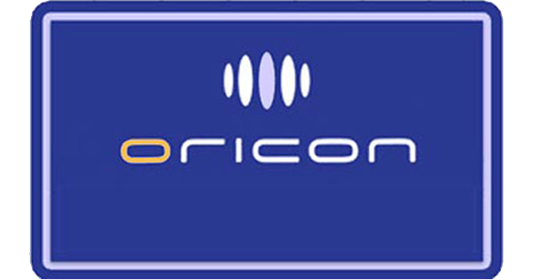 EXILE TRIBE again tops the singles charts with THE REVOLUTION selling another 156,000 copies. The single released back on August 20th 2014 and topped with opening week sales of 321,000 copies. Its the 3rd single from the combined EXILE x J Soul Brothers x EXILE GENERATIONS.
Korean vocal group 2PM climbs into #2 with 8th single Midaretemina – released in simultaneously in Japan and Korea. Anisong artist LiSA's 6th single BRiGHT FLiGHT / L.Miranic lands at #8.
Mariya Takeuchi tops the album charts for the second week with her first album in seven years – TRAD. YUKI lands in #2 with album FLY and Korean rock band CNBLUE climbs to #3 with their 3rd Japanese album WAVE.
Read on for the complete top 10 singles and albums charts.
Singles for September 15th – 21st 2014
| | | | | |
| --- | --- | --- | --- | --- |
| Rank |   Group/Artist | Single Title | Released | Sold |
| 1 | EXILE TRIBE | THE REVOLUTION | Aug 20th | 156,271 |
| 2 | 2PM | Midaretemina | Sept 17th | 95,097 |
| 3 | Hikawa Kiyoshi | Choito Kimagure Watari Dori | Sept 17th | 53,132 |
| 4 | Lead | Memories Breaker | Sept 17th | 43,227 |
| 5 | AAA | Sayonara no Mae ni  | Sept 10th | 19,491 |
| 6 | Southern All Stars | Tokyo VICTORY | Sept 10th | 18,468 |
| 7 | JUJU | LAST SCENE | Sept 17th | 10,689 |
| 8 | LiSA | BRiGHT FLiGHT / L.Miranic  | Sept 17th | 10,587 |
| 9 | SOLIDEMO | Heroine | Sept 17th | 10,544 |
| 10 | ALLOVER | Yujou Express | Sept 17th | 10,498 |
---
Albums for September 15th – 21st 2014
| | | | | |
| --- | --- | --- | --- | --- |
| Rank |   Group/Artist | Album Title | Released | Sold |
| 1 | Mariya Takeuchi | TRAD | Sept 10th | 48,697 |
| 2 | YUKI | FLY | Sept 17th | 44,530 |
| 2 | CNBLUE | WAVE | Sept 17th | 34,849 |
| 3 | Quruli | THE PIER | Sept 17th | 19,710 |
| 4 | NMB48 | Sekai no Chushin wa Osaka ya – Namba Jichiku | Aug 13th | 18,527 |
| 6 | The Gospellers | NOW | Sept 17th | 16,024 |
| 7 | SiM | i AGAINST i | Sept 17th | 15,672 |
| 8 | Ariana Grande | My Everything | Aug 27th | 13,396 |
| 9 | various artist | anime Free! – Eternal Summer Joint Activity Diary 1 | Sept 17th | 10,576 |
| 10 | MAROON 5 | V | Sept 3rd | 8,347 |
Previous Oricon Charts
Source: Oricon