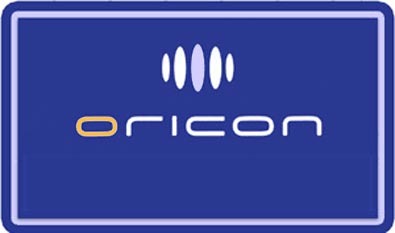 Topping the singles chart is Sexy Zone with single King & Queen & Joker selling over 150,000 copies. Its their 6th single and 6th #1.
Anime tied singles have fripSide in #6 with 8th single "black bullet" featured as OP for anime Black Bullet.
The albums chart is topped for the third week in a row by the FROZEN (Anna and the Snow Queen) original soundtrack selling another 108,000 copies. The popular animated movie sound track as been in the top 10 for 10 weeks in a row since it released in Japan on March 12th 2014.
Read on for the complete top 10 singles and albums charts.
Singles for May 12th – 18th 2014
| | | | | |
| --- | --- | --- | --- | --- |
| Rank |   Group/Artist | Single Title | Released | Sold |
| 1 | Sexy Zone | King & Queen & Joker | May 14th | 150,586 |
| 2 | Team Shachihoko | Iikurashi | May 14th | 34,830 |
| 3 | SUPER GiRLS | Hanamichi!! Ambitious | May 14th | 33,585 |
| 4 | BabyRaids | Bucchake Rock'n Hacchake Roll | May 14th | 21,275 |
| 5 | Funky Kato | Kagayake | May 14th | 19,762 |
| 6 | fripSide | black bullet | May 14th | 16,714 |
| 7 | Arashi | GUTS! | April 30th | 13,897 |
| 8 | Superfly | Live | May 14th | 12,310 |
| 9 | DEMPA GUMI.inc | Dear Stage e Yokoso Budokan Live | May 14th | 12,046 |
| 10 | BUCK-TICK | Keijijo Ryusei | May 14th | 11,784 |
---
Albums for May 12th – 18th  2014
| | | | | |
| --- | --- | --- | --- | --- |
| Rank |   Group/Artist | Album Title | Released | Sold |
| 1 | Various Artists | FROZEN: Anna and the Snow Queen Soundtrack | March 12th | 108,956 |
| 2 | Jun.K (2PM) | LOVE & HATE | May 14th | 35,701 |
| 3 | EXO-K | Overdose: EXO-K (import) | May 14th | 21,887 |
| 4 | May J. | Heartful Song Covers | March 26th | 14,694 |
| 5 | EXO-M | Overdose: EXO-M (import) | May 14th | 12,562 |
| 6 | Pharrell Williams | GIRL | April 30th | 12,050 |
| 7 | T-ARA | Gossip Girls  | May 14th | 10,463 |
| 8 | Perfume | LEVEL 3  | Oct 2nd 2013 | 8,088 |
| 9 | The Cro-Magnons | 20 FLAKES ~ Coupling Collection | May 14th | 6,669 |
| 10 | VESSEL | Suzumura Kenichi | May 14th | 6,286 |
Previous Oricon Charts
Source: Oricon