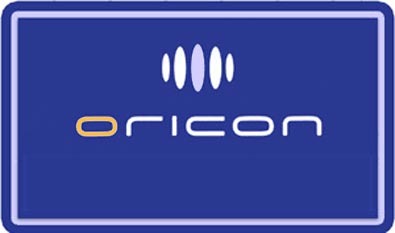 Idol group Momoiro Clover Z tops the singles chart with 11th major label single Naitemo Lindayo selling over 66,000 copies. It's the idol group's first #1 after two consecutive #2 charting singles. In the #2 spot is fictional idol group μ's (Muse) with Donnatoki mo Zutto featured as the ending theme for anime Love Live! season 2. The nine voice actresses perform the songs in addition to voicing the characters in the anime.
In #4 is LiSA with her 5th solo single Rising Hope featured as the opening theme for anime The irregular at magic high school.
For the second week in a row the albums chart is topped by the FROZEN (Anna and the Snow Queen) original soundtrack selling another 165,000 copies. The popular animated movie sound track as been in the top 10 for 9 weeks in a row since it released in Japan on March 12th 2014.
Read on for the complete top 10 singles and albums charts.
Singles for May 5th  – 11th 2014
| | | | | |
| --- | --- | --- | --- | --- |
| Rank |   Group/Artist | Single Title | Released | Sold |
| 1 | Momoiro Clover Z | Naitemo Lindayo | May 7th | 66,854 |
| 2 | μ's (Muse) from Love Live! | Donnatoki mo Zutto | May 7th | 45,487 |
| 3 | Arashi | GUTS! | April 30th | 43,778 |
| 4 | LiSA | Rising Hope | May 7th | 29,820 |
| 5 | Creep hype | Neguse | May 7th | 13,864 |
| 6 | King Cream Soda | Geragerapo no Uta | April 30th | 12,760 |
| 7 | SKE48 | Mirai Towa? | March 19th | 11,206 |
| 8 | Good Morning America | Haikei, Tsuratsusutora | May 6th | 8,389 |
| 9 | μ's (Muse) from Love Live! | Sore ha Bokutachi no Kiseki | April 23rd | 6,535 |
| 10 | Ledapple | Who are you ~ | May 7th | 6,277 |
---
Albums for May 5th – 11th  2014
| | | | | |
| --- | --- | --- | --- | --- |
| Rank |   Group/Artist | Album Title | Released | Sold |
| 1 | Various Artists | FROZEN: Anna and the Snow Queen Soundtrack | March 12th | 165,888 |
| 2 | May J. | Heartful Song Covers | March 26th | 19,620 |
| 3 | Pharrell Williams | GIRL | April 30th | 9,237 |
| 4 | Fukuyama Masaharu | HUMAN | April 2nd | 8,313 |
| 5 | Paul McCartney | NEW | Oct 14th 2013 | 7,605 |
| 6 | petit milady | Petit Miladydear | May 7th | 7,316 |
| 7 | Wagakki Band | Vocalo Zanmai | April 23rd | 4,430 |
| 8 | One Direction | Midnight Memories | Nov 27th 2013 | 3,977 |
| 9 | Yonezu Kenshi | YANKEE | April 23rd | 3,964 |
| 10 | Not yet | already | April 23rd | 3,851 |
Previous Oricon Charts
Source: Oricon