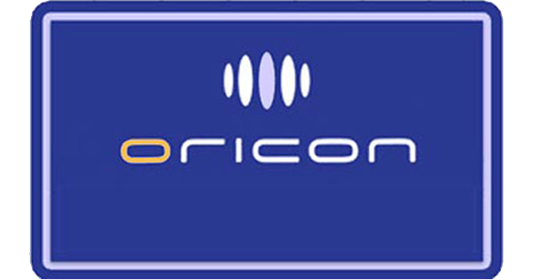 V6 tops the singles charts with 44th single Sky's The Limited selling over 95,000 copies. This their first #1 since 2012 but none of their singles have be less than #3 since their debut in 1995. Acid Black Cherry's 19th single INCUBUS climbs into #2. Korean unit GOT7 debuts in Japan with single Around the World landing at #3.
Anime tie-up release -  voice actor and singer Maaya Uchida's 2nd single Gimme! Revolution with tie-up as OP for anime Gonna Be the Twin-Tail!! lands at #12.
Arashi tops the album charts and affirms their top boy band status with album THE DIGITALIAN selling a huge 660,000 copies. Arashi should again get the top selling album for the year (2014) with this release.
Read on for the complete top 10 singles and albums charts.
Singles for October 20th – 26th 2014
| | | | | |
| --- | --- | --- | --- | --- |
| Rank |   Group/Artist | Single Title | Released | Sold |
| 1 | V6 | Sky's The Limit | Oct 22nd | 95,467 |
| 2 | Acid Black Cherry | INCUBUS | Oct 22nd | 65,002 |
| 3 | GOT7 | AROUND THE WORLD | Oct 22nd | 36,489 |
| 4 | Apink | N0NoNo | Oct 22nd | 32,720 |
| 5 | EXILE SHOKICHI | The One | Oct 22nd | 29,073 |
| 6 | Nogizaka46 | Nandome no Aozora ka?  | Oct 8th | 18,529 |
| 7 | KANJANI8 | Ittajanaika / CloveR | Oct 15th | 17,169 |
| 8 | DOG in The Parallel World Orchestra | TOKYO Electric Parade | Oct 22nd | 15,863 |
| 9 | SEKAI NO OWARI | Dragon Night | Oct 15th | 15,322 |
| 10 | J Soul Brothers | C.O.S.M.O.S. | Oct 15th | 11,309 |
| 12 | Maaya Uchida | Gimme! Revolution | Oct 22nd | 10,560 |
---
Albums for October 20th – 26th 2014
| | | | | |
| --- | --- | --- | --- | --- |
| Rank |   Group/Artist | Album Title | Released | Sold |
| 1 | Arashi | THE DIGITALIAN | Oct 22ne | 660,204 |
| 2 | VA | THE BEST OF DETECTIVE CONAN 5 ~ Theme song collection | Oct 22nd | 11,860 |
| 3 | U2 | Songs of Innocence | Oct 22nd | 10,622 |
| 4 | Straightener | Behind The Scene | Oct 22nd | 9,562 |
| 5 | the pillows | Moondust | Oct 22nd | 8,821 |
| 6 | Slipknot | 5 : The Gray Chapter | Oct 15th | 8,571 |
| 7 | Good Morning America | in Tokyo City | Oct 22nd | 6,019 |
| 8 | Ariana Grande | My Everything | Aug 27th | 5,007 |
| 8 | BUCK-TICK | TOUR2014 or Anarchy | Oct 22nd | 4,880 |
| 10 | SPICY CHOCOLATE | Shibuya Jun Ai Monogatari | Oct 22nd | 4,841 |
Previous Oricon Charts
Source: Oricon