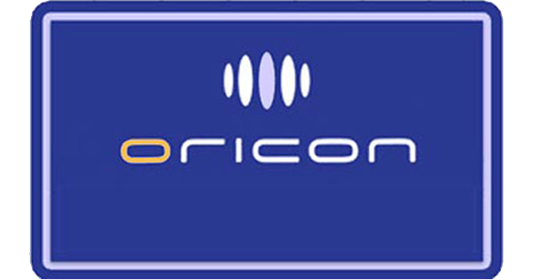 HKT48 tops the singles charts with 4th single Hikaeme I Love You selling over 277,000 copies. It's the AKB48 sister group's 4th #1 single. Landing at #2 is cross-dressing Fudanjuku with single BE HERO and Korean vocal group 2PM stays on the chart with last week's #2 Midaretemina slipping one spot to #3.
SHINee tops the album charts with 3rd Japanese album I'm Your Boy selling over 45,000 copies. It's the first #1 single or album on the Japanese charts for the popular Korean vocal group. Anisong unit GRANRODEO climbs into #3 with their 6th album Karma to Labyrinth.
Read on for the complete top 10 singles and albums charts.
Singles for September 22nd – 28th 2014
| | | | | |
| --- | --- | --- | --- | --- |
| Rank |   Group/Artist | Single Title | Released | Sold |
| 1 | HKT48 | Hikaeme I Love You | Sept 24th | 277,534 |
| 2 | Fudanjuku | BE HERO | Sept 24th | 32,248 |
| 3 | 2PM | Midaretemina | Sept 17th | 14,374 |
| 4 | BugLug | JUGEMU | Sept 24th | 13,204 |
| 5 | HR | Kibo no Tsubomi | Sept 24th | 13,088 |
| 6 | LinQ | Uessai!! Gassai!! | Sept 24th | 12,550 |
| 7 | Hokago Princess | Manatsu no Yoru no Yume | Sept 24th | 11,114 |
| 8 | Hideaki Tokunaga | Sayonara no Mukougawa | Sept 24th | 10,697 |
| 9 | Southern All Stars | Tokyo VICTORY | Sept 10th | 8,273 |
| 10 | Nogizaka46 | Natsu no Free & Easy | July 9th | 8.075 |
| 12 | AN CAFÉ | Moso Mo Mo Sorosoro | Sept 24th | 7,321 |
| 18 | Miss Monochrome | Watashi dake no monogatari  | Sept 24th | 4,202 |
---
Albums for September 22nd – 28th 2014
| | | | | |
| --- | --- | --- | --- | --- |
| Rank |   Group/Artist | Album Title | Released | Sold |
| 1 | SHINee | I'm Your Boy | Sept 24th | 45,053 |
| 2 | Mariya Takeuchi | TRAD | Sept 10th | 25,055 |
| 3 | GRANRODEO | Karma to Labyrinth  | Sept 24th | 21,944 |
| 4 | The Cro-Magnons | GUMBO INFERNO | Sept 24th | 16,917 |
| 5 | Ariana Grande | My Everything | Aug 27th | 13,165 |
| 6 | MR. BIG | …The Stories He Could Tell | Sept 24th | 12,308 |
| 7 | Tony Bennett & Lady Gaga | Cheek-to-Cheek | Sept 24th | 11,397 |
| 8 | APHEX TWIN | Silo | Sept 24th | 10,553 |
| 9 | Various Artists | Terrace House Tunes – We were once in love | Sept 24th | 10,496 |
| 10 | Onmyoza | Fujin Kaiko | Sept 24th | 10,021 |
Previous Oricon Charts
Source: Oricon