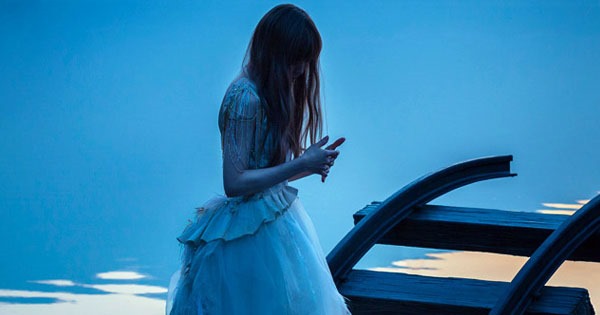 Aimer (エメ) added more details for her new album DAWN – jacket covers, full track list, and digest preview video unveield. Her 3rd original album includes three singles, two limited release songs, four new songs, and more for 13 total tracks. Album DAWN comes on three editions hitting stores July 29th 2015. Read on for more details and album preview video.
At the recent 2015 Music Jacket Cover awards Aimer and art director Matsuda Tsuyoshi received one of three awarded jun-taishou (semi-grand prize) for the cover of Dareka, Umi wo (誰か、海を。) (Regular edition). More details at special site (link below)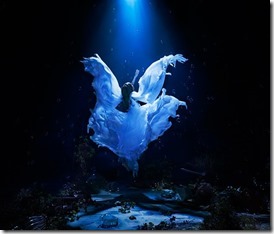 Anisong artist Aimer most recently released 8th single Brave Shine on June 3rd 2015. The single has tie-up as opening theme for second season of anime Fate/stay night Unlimited Blade Works. The new album includes the single plus LAST STARDUST featured as insert song for episode 20 of the anime.
Album DAWN also includes,
– digital-only single Kimi wo Matsu (君を待つ) (2015.02.22) theme song for TV Asahi movie Kuroha kiso nojii yosei sousakan.
– 7th single broKen NIGHT (2014.12.17) theme PSVita game Fate/hollow arataxia
– EP single Dareka, Umi wo (誰か、海を。) (2014.09.04) written by Yoko Kanno and featured as the ending theme for anime Terror in Resonance (Zankyo no Terror).
Album DAWN comes on three editions. Limited A & B and Regular First Press version have deluxe sleeve and stardust clear tray plus application ID.
Album PV featuring preview music videos for new songs Believe Be:leave, DAWN, and more after the release details.
Aimer – DAWN – release date July 29th 2015
Limited [CD+BD] (¥3685)


Limited [CD+DVD] (¥3380)


[CD]
1. MOON RIVER -prologue-
2. Believe Be:leave
3. Kimi wo Matsu
4. broKen NIGHT
5. Noir! Noir!
6. Re:far
7. AM04:00
8. Dareka, Umi wo.
9. LAST STARDUST
10. Brave Shine
11. Kizuna
12. DAWN
13. MOON RIVER

[BD]
1. Believe Be:leave
2. Kimi wo Matsu
3. broKen NIGHT
4. Dareka, Umi wo.
5. Brave Shine
6. Hoshi no Kieta Yoru ni (from LIVE at Anywhere vol. 23)

[CD]
1. MOON RIVER -prologue-
2. Believe Be:leave
3. Kimi wo Matsu
4. broKen NIGHT
5. Noir! Noir!
6. Re:far
7. AM04:00
8. Dareka, Umi wo.
9. LAST STARDUST
10. Brave Shine
11. Kizuna
12. DAWN
13. MOON RIVER

[BD]
1. Believe Be:leave
2. Kimi wo Matsu
3. broKen NIGHT
4. Dareka, Umi wo.
5. Brave Shine
6. Hoshi no Kieta Yoru ni (from LIVE at Anywhere vol. 23)

Regular [CD] (¥2980)


 
[CD]
1. MOON RIVER -prologue-
2. Believe Be:leave
3. Kimi wo Matsu
4. broKen NIGHT
5. Noir! Noir!
6. Re:far
7. AM04:00
8. Dareka, Umi wo.
9. LAST STARDUST
10. Brave Shine
11. Kizuna
12. DAWN
13. MOON RIVER