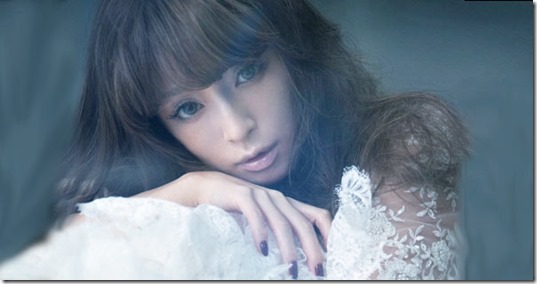 Ayumi Hamasaki announced new album A ONE planned to include the songs from her recently single Zutto… / Last minute / Walk plus new songs for 11 total tracks. Her 16th original album A ONE comes on three editions scheduled for release on her 17th anniversary April 8th 2015. Read on for more early release details.
~ jacket covers and PV revealed ~
Pop queen Ayumi Hamasaki released her 15th original album Colours less than a year ago on July 2nd 2014. Most recently she released a special compilation album LOVE CLASSICS (2015.01.28) featuring her best love songs set to classical music from Dvorak, Bach and others. Previously she released ballad single Zutto… / Last minute / Walk on December 24th 2014.
New arena tour – Ayumi Hamasaki ARENA TOUR 2015 Cirque de Minuit ~ Midnight Circus ~ starts April 11th & 12th 2015 at Saitama Super Arena. Its planned for 18 performances and wraps up June 6th and 7th 2015 with two performances at Yoyogi National Stadium First Gymnasium. Tour details at her website (link below).
Album A ONE comes on three editions (details subject to change). Limit editions include four music video and making-of documentary footage for each. Full track list, jacket covers, and more details coming!
The preview music video for Zutto… and live performance of Last Minute both after the release details.
Ayumi Hamasaki – A ONE – release date April 8th 2015
Limited A [CD+BD] (¥4200)


Limited B [CD+DVD] (¥3800)


[CD]
1. Zutto…
2. Walk
3. Last Minute
4. – 11. undecided
[BD]
1. Zutto… (music video)
2. Last Minute (music video)
3. undecided (music video)
4. undecided (music video)
5. making-of music videos footage (4)
[CD]
1. Zutto…
2. Walk
3. Last Minute
4. – 11. undecided
[DVD]
1. Zutto… (music video)
2. Last Minute (music video)
3. undecided (music video)
4. undecided (music video)
5. making-of music videos footage (4)
Regular [CD] (¥3000)


 
[CD]
1. Zutto…
2. Walk
3. Last Minute
4. – 11. undecided
 
Ayumi Hamasaki Official website