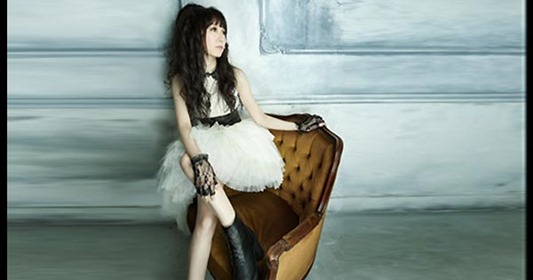 ChouCho revealed jacket cover and benefits for new single BLESS YoUr NAME. Her 11th single has tie-up as opening theme for anime High School DxD BorN. Coupling track Hello, Hello, Hello is written by ChouCho and featured as theme for new game from the Senran Kagura franchise. Single BLESS YoUr NAME comes on one CD-only edition releasing April 15th 2015. All the details follow.
Singer / songwriter ChouCho also recently announced she'll provide the theme song for anime Girls und Panzer movie due out November 21st 2015 – details coming. Most recently she released limited acoustic single transient blue available at Lantis web shop March 17th 2015 and at event venues for her ChouCho LIVE 2015 ~ whitepetals ~ held February 27th and 28th 2015 at duo MUSIC EXCHANGE Shibuya.
Anime High School DxD BorN is the 3rd season of the anime adapted from light novels by Ishibuni Ichiei (illustrated by Miyama-Zero). The story continues around lecherous high school student Hyodo Issei reincarnated as a devil after being killed by a girl on his first date. The prettiest girl at school, Gremory Rias is also a devil and Hyodo is her underling.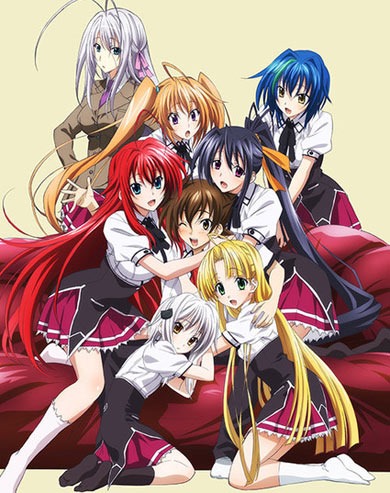 The anime features Yuuki Kaji as Hyodo and Yoko Hikasa as Gremory plus AKB48 idol/General Manager Minami Takahashi voices supporting character Kuroka. Premiere is April 4th 2015 on AT-X and April 6th 2015 on Tokyo MX. Outside of Japan licensor Funimation.com announced they will simulcast the new season (they have seasons 1 & 2 available on-demand).
Unit StylipS provides the anime's ending theme Give Me Secret.
Single BLESS YoUr NAME comes on one CD-only edition. Selected stores offer bonus photo (image varies by store) or extra anime illustrated jacket cover – check store for type and availability (samples below),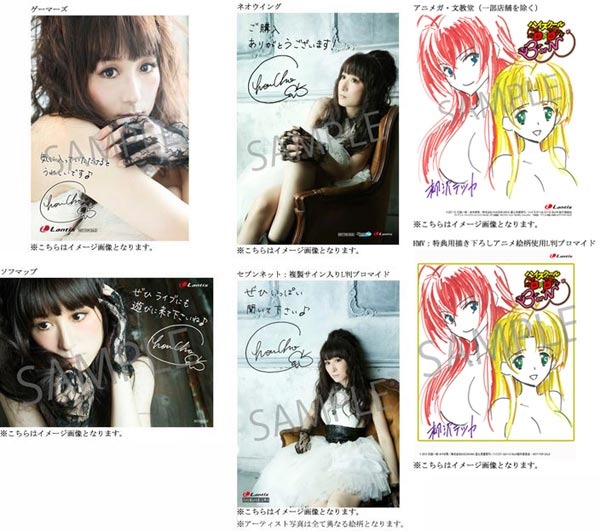 Trailer for anime High School DxD BorN after the release details.
ChouCho – BLESS YoUr NAME – release date April 15th 2015
Regular [CD] (¥1200)


[CD]
1. BELSS YoUr NAME (OP High School DxD BorN)
lyrics: Matsui Yohei, music: Kurauchi Tatsuya

2. Hello, Hello, Hello (theme game Senran Kagura ESTIVAL VERSUS – Shoujo-tachi no Senkaku)
lyrics: ChouCho, music: h-wonder

3. BELSS YoUr NAME (off vocal)
4. Hello, Hello, Hello (off vocal)