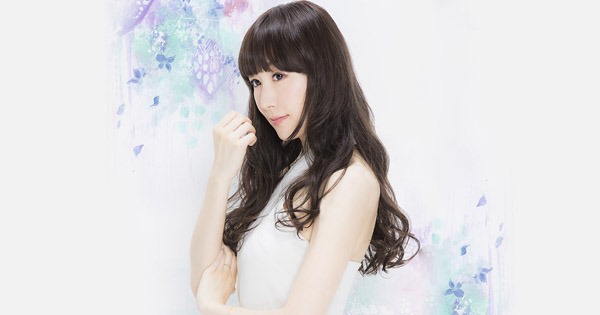 ChouCho celebrates her 5th anniversary with greatest hits album ColleCtion "bouquet". The album includes songs from her debut Kawaru Mirai (カワルミライ) through most recent single for 24 tracks on two CDs. Album ColleCtion "bouquet"comes on two editions hitting stores May 25th 2016.
Also just announced ChouCho will provided opening theme for upcoming new season of anime Fate/kaleid liner Prism☆Iiya (3re!!). No details on the song yet and the anime is set to start July 6th 2016.
Singer and songwriter ChouCho debuted with single Kawaru Mirai (カワルミライ) on July 27th 2011. The release began her string of anime/game tie-ups – the single is featured as opening theme for anime Heaven's Memo Pad (Kami-sama no Memo-cho).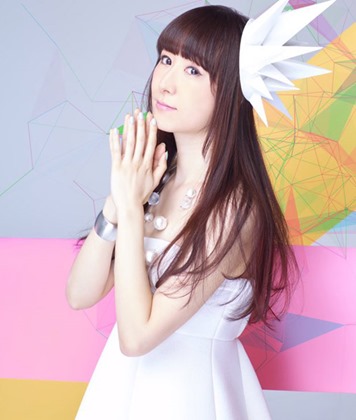 Most recent she released single Kuso Triangle (空想トライアングル) on February 24th 2016. Her 13th single has tie-up as ending theme for anime Haruta to Chika wa Seishun Suru (HaruChika, ハルチカ ~ハルタとチカは青春する~).
Except for new title song bouquet, each song on her greatest hits album has an anime or game tie-up,
1 bouquet
2 Kawaru Mirai (OP Heaven's Memo Pad)
3 Authentic symphony (OP Mashiroiro Symphony)
4 Harmonia (ED The Legend of Heroes: Trails in the Sky)
5 Million of Bravery (theme game Kakusan-sei Million Arthur)
6 Yasashisa no Riyuu (OP Hyoka)
7 DreamRiser (OP Girls und Panzer)
8 Sora to Kimi no Message (ED Gargantia on the Verdurous Planet)
9 starlog (OP Fate/kaleid liner Prism☆Iiya)
10 Hikari (ED PS3 game Fairy Fencer F)
11 Kagami (Insert song Fate/kaleid liner Prism☆Iiya)
12 Ano Sora ni Kaeru Mirai de  (ED Buddy Complex)
13 Natsu no hi to Kimi no Koe  (OP Glasslip)
14 Lucent Eyes (Image song Glasslip)
15 Kun e Okuru Mahō (Theme OVA Santa Company)
16 Starting up (Image song Long Riders!)
17 Taisetsuna Takaramono (ED OVA Gargantia on the Verdurous Planet)
18 BLESS YoUr NAME (OP High School D×D BorN)
19 Hello,Hello,Hello (Theme OVA Senran Kagura ESTIVAL VERSUS)
20 piece of youth (Theme Girls und Panzer The Movie)
21 GloryStory (Image song Girls und Panzer theater version)
22 Kuso Triangle (ED Haruta to Chika)
23 Nemureru Honno (Insert song Girls und Panzer)
24 Kibo no Kizuna ~ChouCho solo ver.~(Insert Song Girls und Panzer)
Album ColleCtion "bouquet" comes on two editions. Limited includes Blu-ray with music video collection. Most stores offer bonus photo (varies) – photo sample (CDJapan),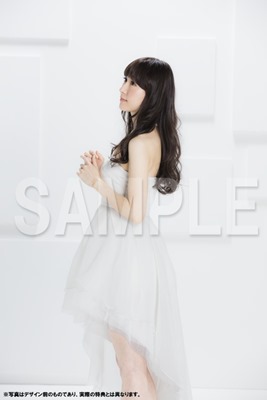 Album preview videos after the release details.
ChouCho – ColleCtion "bouquet" – release date February 24th 2015
Limited [2CD+BD] (¥4200)


Regular [2CD] (¥3500)


[CD1]
1 bouquet
2 Kawaru Mirai   
3 Authentic symphony   
4 Harmonia  
5 Million of Bravery  
6 Yasashisa no Riyuu   
7 DreamRiser   
8 Sora to Kimi no Message   
9 starlog  
10 Hikari   
11 Kagami   
12 Ano Sora ni Kaeru Mirai de

[CD2]   
1 Natsu no hi to Kimi no Koe  
2 Lucent Eyes (Image song Glasslip)
3 Kun e Okuru Mahō    
16 Starting up   
17 Taisetsuna Takaramono   
18 BLESS YoUr NAME  
19 Hello,Hello,Hello   
20 piece of youth   
21 GloryStory   
22 Kuso Triangle   
23 Nemureru Honno  
24 Kibo no Kizuna ~ChouCho solo ver.~

[BD] (music video collection)
1 bouquet
2 Kawaru Mirai   
3 Authentic symphony   
4 Yasashisa no Riyuu   
5 flyleaf (1st album)
6 DreamRiser
7 Sora to Kimi no Message
8 starlog
9 secretgarden (2nd album)
10 Ano Sora ni Kaeru Mirai de
11 Natsu no hi to Kimi no Koe  
12 BLESS YoUr NAME   
13 piece of youth   
14 Kuso Triangle  

[CD1]
1 bouquet
2 Kawaru Mirai   
3 Authentic symphony   
4 Harmonia  
5 Million of Bravery  
6 Yasashisa no Riyuu   
7 DreamRiser   
8 Sora to Kimi no Message   
9 starlog  
10 Hikari   
11 Kagami   
12 Ano Sora ni Kaeru Mirai de

[CD2]   
1 Natsu no hi to Kimi no Koe  
2 Lucent Eyes (Image song Glasslip)
3 Kun e Okuru Mahō    
16 Starting up   
17 Taisetsuna Takaramono   
18 BLESS YoUr NAME  
19 Hello,Hello,Hello   
20 piece of youth   
21 GloryStory   
22 Kuso Triangle   
23 Nemureru Honno  
24 Kibo no Kizuna ~ChouCho solo ver.~