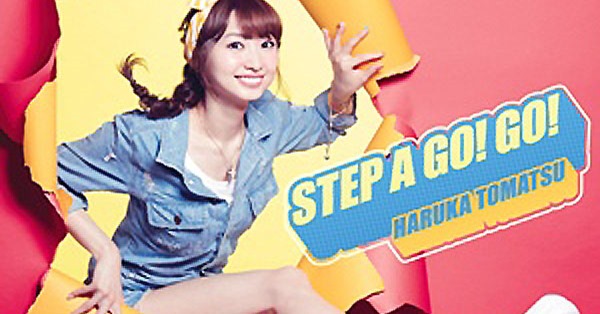 Haruka Tomatsu (戸松遥) added more release details for new single STEP A GO! GO!. Her 15th solo single will be her first "cheer" song. Single STEP A GO! GO! comes on two editions scheduled for release on September 30th 2015.
Haruka Tomatsu is also a member of popular unit Sphere with other voice actors Minako Kotobuki, Aki Toyosaki, and Ayahi Takagaki. They released 17th single vivid brilliant door! with tie-up as OP2 for anime Ultimate Otaku Teacher on July 15th 2015. The unit also announced their upcoming 18th single DREAMS, Count down! for release on October 14th 2015.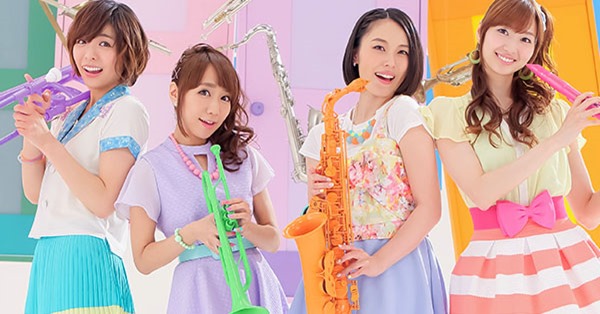 Most recently voice actor and singer Haruka Tomatsu (25) released 3rd album Harukarisk*Land on March 18th 2015. Live tour Haruka Tomatsu 3rd Live Tour 2015 Welcome! has the final sold-out performance – August 23rd 2015 5:00pm at Aichi Prefectural Art Theater.
Single STEP A GO! GO! comes on two editions (details subject to change). Full track list and more details coming!
Haruka Tomatsu – STEP A GO! GO! – release date September 30th 2015
Limited [CD+DVD] (¥1713)         


Regular [CD] (¥1241)


[CD]
1. STEP A GO! GO!
2. undecided
3. undecided
4. undecided
[DVD]
1. STEP A GO! GO! (music video)
[CD]
1. STEP A GO! GO!
2. undecided
3. undecided
4. undecided
Haruka Tomatsu Official website
Sphere Official website (Planet Sphere)