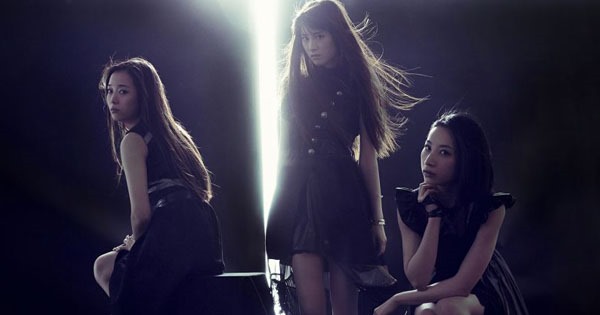 Kalafina announced new album far on the water. Their 5th original album includes 3 or 4 previously released singles plus new songs including lead track far on the water which they debuted during their March 1st 2015 Nippon Budokan event. Album far on the water comes on four editions scheduled for release on September 16th 2015.
~ jacket cover and more updated ~
Vocal group Kalafina, produced by Yuki Kajiura, last released an original album two and a half years ago – 4th album Consolation (2013.03.20).
Currently they are getting ready to release 18th single One Light on August 12th 2015. The single has tie-up as the second ending theme for anime The Heroic Legend of Arslan (Arslan Senki, アルスラーン戦記). Unknown if the single will be part of their new album.
Album far on the water comes on four editions (details subject to change). Limited on DVD or Blu-ray include similar contents plus a deluxe booklet and application flyer. A special Limited vinyl record version releases two weeks later September 30th 2015.
Full track list, jacket covers, and more details coming!
Kalafina – far on the water – release date September 16th 2015
Limited A [CD+DVD] (¥3611)


Limited B [CD+BD] (¥3796)


[CD]
1. far on the water
2. ring your bell 17th sngl)
3. believe (16th sngl)
4. heavenly blue (15th sngl)        
5. – ? undecided

[BD]
1. heavenly blue (music video)
2. far on the water (music video)
3. Live Nippon Budokan Feb 28th & March 1st 2015
– ring your bell
– far on the water

[CD]
1. far on the water
2. ring your bell
3. believe
4. heavenly blue 
5. – ? undecided

[BD]
1. heavenly blue (music video)
2. far on the water (music video)
3. Live Nippon Budokan Feb 28th & March 1st 2015
– ring your bell
– far on the water

Regular [CD] (¥2870)


Limited Vinyl 12" LP (¥3796)


[CD]
1. far on the water
2. ring your bell
3. believe
4. heavenly blue 
5. – ? undecided        
1. far on the water
2. ring your bell
3. believe
4. heavenly blue 
5. – ? undecided