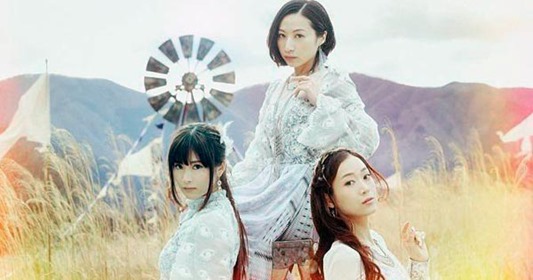 Kalafina recently revealed the jacket covers, full track list, and bonus details for single "ring your bell". Their 17th single has tie-up as ending theme for the 2nd season of anime Fate/stay night Unlimited Blade Works. Single ring your bell comes on five editions hitting stores May 13th 2015. Updated details and anime PV follows.
Popular anisong vocal group Kalafina, produced by Yuki Kajiura, provided the ending theme "believe" for season one new adaption of anime Fate/stay night. Their 16th single believe released November 19th 2014 (more details).
Anime Fate/stay night: Unlimited Blade Works is a alternate path of the popular Type-Moon game/anime series that first released 2005. The new anime follows the original game's Unlimited Blade Works route that was first adapted into a 2010 anime movie. The path focuses on Shiro and his servant Saber who enter into a temporary and tenuous partnership with rival mage Rin and her servant Archer as both battle in the Holy Grail War.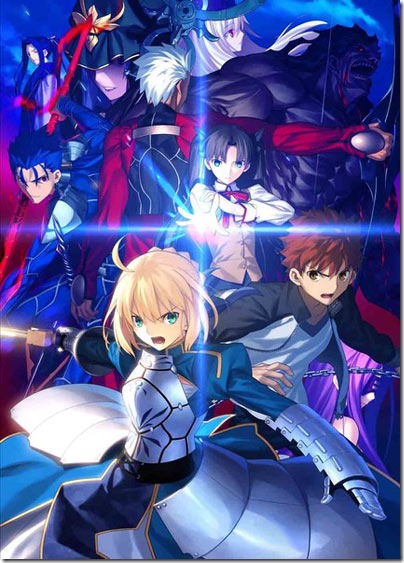 The anime's first season aired fall 2014 and season two began April 4th 2015 in Japan on Tokyo MX. Outside of Japan provider Crunchyroll simulcasts – check our Crunchyroll updates page for all the latest anime episodes or hit the link for Fate/stay night for episodes and related stories.
Aimer (エメ) provides the anime's opening theme with new single Brave Shine (more details).
Single ring your bell comes on 5 editions. Limited Pressing anime edition has anime themed illustrated jacket cover and available through August 13th 2015. Special Limited analog 12" vinyl version has same jacket/track list as anime edition.
Each edition First Press includes lottery application with deadline of May 17th 2015 for award A, June 15th 2015 for awards B & C,
– Award A Kalafina special live release events 
   150 people May 30th 2015 somewhere in Osaka prefecture
   150 people May 31st 2015 somewhere in Tokyo
– Award B 50 people original clear file
– Award C 100 people original poster
Selected stores offer a two postcard set artist (varies by store) x anime (common) versions (animate, Sofmap, Toranoana and others). Check your store,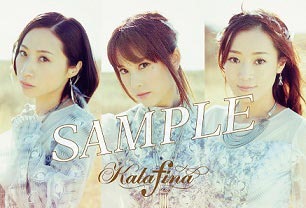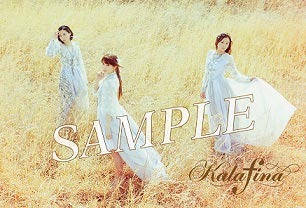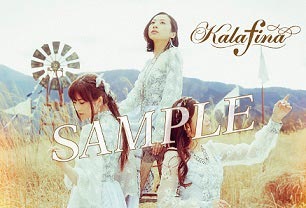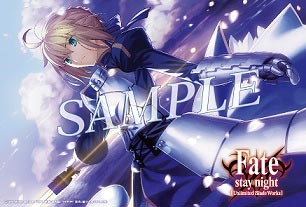 Anime trailer featuring ending theme ring your bell after the release details.
Kalafina – ring your bell – release date May 13th 2015
Limited A [CD+DVD] (¥1389)


Limited B [CD+BD] (¥1574)


[CD]
1. ring your bell
2. Koi Bito no Mukashigatari no Yugure no
3. ring your bell (in the silence)
4. ring your bell (off vocal)
[DVD]
1. ring your bell (music video)
[CD]
1. ring your bell
2. Koi Bito no Mukashigatari no Yugure no
3. ring your bell (in the silence)
4. ring your bell (off vocal)
[BD]
1. ring your bell (music video)
Regular [CD] (¥1204)


Limited Pressing "anime" [CD+DVD] (¥1389)


[CD]
1. ring your bell
2. Koi Bito no Mukashigatari no Yugure no
3. ring your bell (in the silence)
4. ring your bell (off vocal)
[CD]
1. ring your bell
2. Koi Bito no Mukashigatari no Yugure no
3. ring your bell (in the silence)
4. ring your bell (TV-size)
[DVD]
1. ending animation (textless)
Limited "analog" [12" vinyl] (¥1389)


 
[CD]
1. ring your bell
2. Koi Bito no Mukashigatari no Yugure no
3. ring your bell (in the silence)
4. ring your bell (TV-size)