February 13, 2015
-
toyNN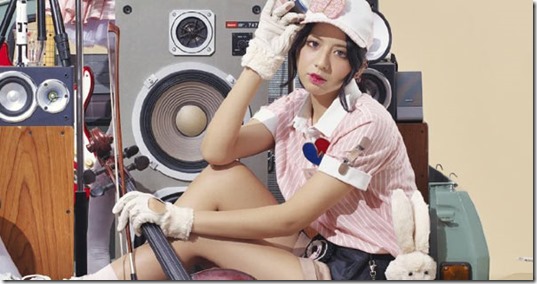 Kanon Wakeshima (分島 花音) is getting ready to release new album Tsukinami (ツキナミ) and unveiled the jacket covers, track list, and bonuses. Her new album includes previously released songs plus 6 new songs with 11 total tracks. Album Tsukinami comes on two editions hitting stores February 25th 2015. All the details follow.
Cellist, singer, and songwriter Kanon Wakeshima (26) most recently released 6th single world's end, girl's rondo on October 15th 2014. The single has tie-up as opening theme for anime selector spread WIXOSS. Previously in 2014 she released 5th single killy killy Joker (2014.04.30) with tie-up as ED for selector infected WIXOSS and 4th single signal (2014.02.19) featured as ED2 for anime Strike the Blood.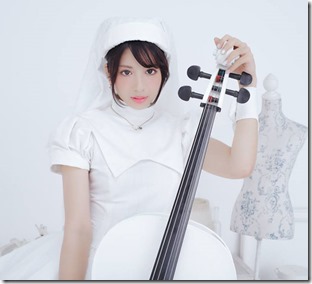 Those singles are included on her new album plus both title tracks from 3rd single Foul Play ni Kurari / Sakura Meikyu (2012.11.07) – her first solo release since 2010 and first with new label Warner Music Japan. Track Foul Play ni Kurari has tie-up as ending theme for anime To Love-Ru Darkness.
In-store release events planned for the new album with participation tickets given to purchasers of Limited edition at target stores,
– Feb 25th 2015 7:00pm animate Ikebukuro
– March 1st 2015 12:30pm animate Nihonbashi Osaka
– April 1st 2015 6:30pm Tower Records Shibuya
Album Tsukinami (translation: common, cliché, mediocrity) comes on two editions. Limited comes in LP size case with paper jacket cover drawn by Kanon Wakeshima plus additional Kanon illustrated cards and booklet.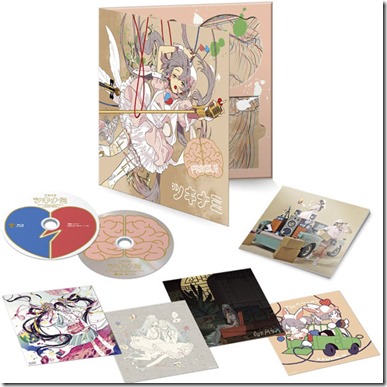 Selected stores offer bonus two-sided b2-size poster on either edition purchased (check your store for availability),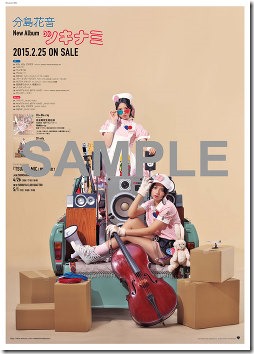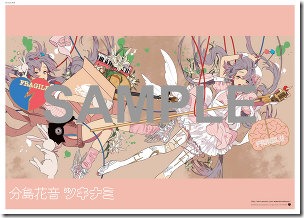 Preview music videos for world's end, girl's rondo, killy killy JOKER, and signal after the release details.
Kanon Wakeshima – Tsukinami (ツキナミ) – February 25th 2015
Limited [CD+BD] (¥4500)


Regular [CD] (¥2800)


[CD]
1. killy killy JOKER (OP selector infected WIXOSS)
2. Tsukinami
3. Sansukumi
4. Chocolate
5. signal (ED Strike the Blood)
6. Foul Play ni Kurari (ED To LOVE-Ru Darkness)
7. Sakura Meikyuu (OP Fate/Extra CCC)
8. Geijutsuka no Kawaii
9. Nightingale
10. world's end, girl's rondo (OP selector spread WIXOSS)
11. Monster Star 

[BD] (planned track list)
1. signal (music video)
2. killy killy JOKER (music video)
3. world's end, girl's rondo (music video)
4. Tsukinami (music video)

[CD]
1. killy killy JOKER 
2. Tsukinami
3. Sansukumi
4. Chocolate
5. signal
6. Foul Play ni Kurari
7. Sakura Meikyuu
8. Geijutsuka no Kawaii
9. Nightingale
10. world's end, girl's rondo
11. Monster Star