November 11, 2015
-
toyNN
SKE48 unit Love Crescendo is getting ready to release debut single Cup no Naka no Komorebi (コップの中の木漏れ日). The single's coupling tracks feature other special units of SKE48 members. Single Cup no Naka no Komorebi comes on seven editions hitting stores November 25th 2015. Release details and preview music video follows.
Most recently AKB48 sister group SKE48 released 18th single Mae Nomeri (前のめり) on August 12th 2015. The single features graduating key member Matsui Rena (松井玲奈) as center.
Unit Love Crescendo features Matsui Jurina (松井珠理奈) as center along with younger members Kitagawa Ryoha, Ego Yuna, Kumazaki Haruka, Obata Yuna, Gota Rara, Sugawara Maya.
Coupling track units (center*),
Caramel Cats: Souda Sarina*, Futamura Haruka, Oba Mina, Kimoto Kanon, Sato Sumire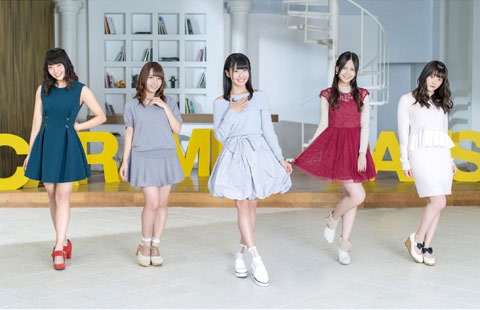 Transit Girls: Shibata Aya*, Suda Akari*, Oya Masana, Miyazawa Sae, Takayanagi Akane, Umemoto Madoka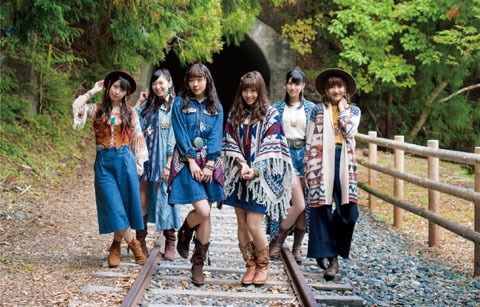 Furumarion: Furuhata Nao and Azuma Rion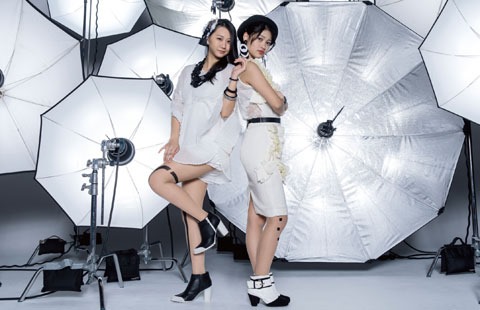 Single Cup no Naka no Kormorebi comes on seven editions (3 pairs plus theater ed.). Limited editions include handshake event ticket and member photo(s) (varies by edition).
Title track making-of music video footage plus preview music video after the release details.
Love Crescendo – Cup no Naka no Komorebi – release date November 25th 2015
Limited A [CD+DVD] (¥1524)


Regular A [CD+DVD] (¥1524)


[CD]
1. Cup no Naka no Komorebi
2. Ano saki no Mirai Made (Caramel Cats)
3. Otanoshimi wa ashita kara
4. Cup no Naka no Komorebi (off vocal)
5. Ano saki no Mirai Made (off vocal)
6. Otanoshimi wa ashita kara (off vocal)

[DVD]
1. Cup no Naka no Komorebi (music video)
2. Ano saki no Mirai Made (music video)
3. 7th Anniversary Theater Performance (part 1)

[CD]
1. Cup no Naka no Komorebi
2. Ano saki no Mirai Made (Caramel Cats)
3. Otanoshimi wa ashita kara
4. Cup no Naka no Komorebi (off vocal)
5. Ano saki no Mirai Made (off vocal)
6. Otanoshimi wa ashita kara (off vocal)

[DVD]
1. Cup no Naka no Komorebi (music video)
2. Ano saki no Mirai Made (music video)
3. 7th Anniversary Theater Performance (part 1)

Limited B [CD+DVD] (¥1524)


Regular B [CD+DVD] (¥1524)


[CD]
1. Cup no Naka no Komorebi
2. Datte, Ame Janai? (Transit Girls)
3. Otanoshimi wa ashita kara
4. Cup no Naka no Komorebi (off vocal)
5. Datte, Ame Janai? (off vocal)
6. Otanoshimi wa ashita kara (off vocal)

[DVD]
1. Cup no Naka no Komorebi (music video)
2. Datte, Ame Janai? (music video)
3. 7th Anniversary Theater Performance (part 2)

[CD]
1. Cup no Naka no Komorebi
2. Datte, Ame Janai? (Transit Girls)
3. Otanoshimi wa ashita kara
4. Cup no Naka no Komorebi (off vocal)
5. Datte, Ame Janai? (off vocal)
6. Otanoshimi wa ashita kara (off vocal)

[DVD]
1. Cup no Naka no Komorebi (music video)
2. Datte, Ame Janai? (music video)
3. 7th Anniversary Theater Performance (part 2)

Limited C [CD+DVD] (¥1524)


Regular C [CD+DVD] (¥1524)


[CD]
1. Cup no Naka no Komorebi
2. Aishiteru to ka, Aishiteta to ka (Furumarion)
3. Otanoshimi wa ashita kara
4. Cup no Naka no Komorebi (off vocal)
5. Aishiteru to ka, Aishiteta to ka (off vocal)
6. Otanoshimi wa ashita kara (off vocal)

[DVD]
1. Cup no Naka no Komorebi (music video)
2. Aishiteru to ka, Aishiteta to ka (music video)
3. 7th Anniversary Theater Performance (part 3)

[CD]
1. Cup no Naka no Komorebi
2. Aishiteru to ka, Aishiteta to ka (Furumarion)
3. Otanoshimi wa ashita kara
4. Cup no Naka no Komorebi (off vocal)
5. Aishiteru to ka, Aishiteta to ka (off vocal)
6. Otanoshimi wa ashita kara (off vocal)

[DVD]
1. Cup no Naka no Komorebi (music video)
2. Aishiteru to ka, Aishiteta to ka (music video)
3. 7th Anniversary Theater Performance (part 3)

Theater[CD] (¥1000)
        
 
[CD]
1. Cup no Naka no Komorebi
2. Heimin Shutsuba Sengen
3. Otanoshimi wa ashita kara
4. Cup no Naka no Komorebi (off vocal)
5. Heimin Shutsuba Sengen (off vocal)
6. Otanoshimi wa ashita kara (off vocal)