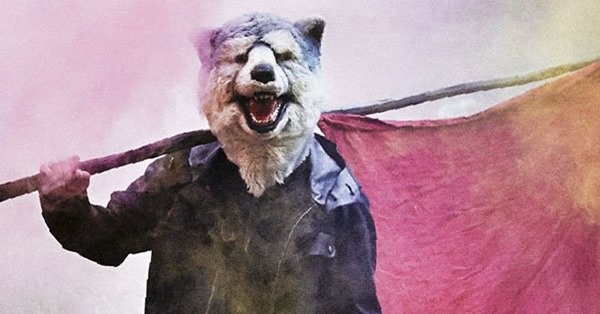 MAN WITH A MISSION is about to release new single Raise your flag with tie-up as opening theme for anime Mobile Suit Gundam: IRON BLOODED ORPHANS. Their 6th single Raise your flag comes on three editions hitting stores October 14th 2015. Release details and music video follow.
Rock band MAN WITH A MISSION with signature wolf masks formed in 2010 and has released 6 major label singles along with 3 original albums. Most recently they released 5th single Out of Control on May 20th 2015. The song is a collaboration with USA group Zebrahead and featured as the theme song for the Japanese release of movie Mad Max: Fury Road.
Anime Mobile Suit Gundam: IRON BLOODED ORPHANS is the new installment from the Mobile Suit Gundam franchise. The story takes place more than 300 years after a great war between the Earth and Mars known as the "Calamity War". However, the humans of Mars still want freedom from the tyranny of Earth's government. A small outpost manned in part by a group of discarded children are tasked with protecting young Martian Kudelia Aina Bernstein of high ranking family as she works to negotiate a peaceful independence. Betrayed by her own father the outpost is attacked by an elite Earth unit and young boy Mikazuki pilots an old but strong mobile suit Gundam Barbatos in a desperate attempt to protect everyone.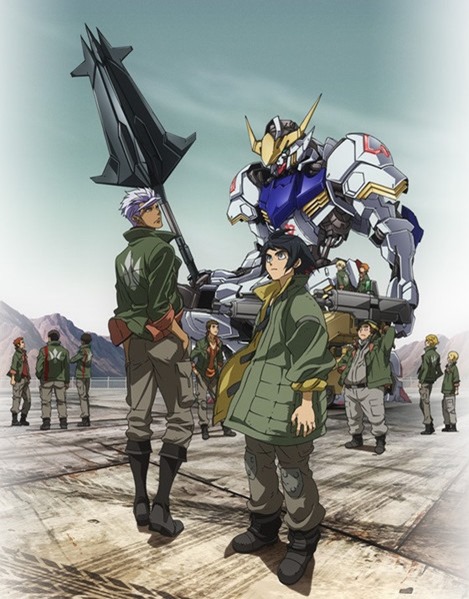 The anime started October 4th 2015 in Japan on MBS/TBS TV and providers Crunchyroll and Daisuki.net stream. Check out our Crunchyroll updates page for all the latest anime episodes or hit the ling for Mobile Suit Gundam: IRON BLOODED ORPHANS for episodes and related stories.
Single Raise your flag comes on three editions. Limited with DVD includes live performance from their PLAY WHAT U WANT TOUR 2014 held December 12th 2014 at Saitama Super Arena. Limited Press anime themed includes extra illustrated jacket cover and anime sticker (sample). Plus most stores offer additional purchase bonus sticker (sample).
Music video and anime teaser video both after the release details.
MAN WITH A MISSION – Raise your flag – release date October 14th 2015
Limited [CD+DVD] (¥1800)


Limited Pressing "Anime" [CD] (¥1300)


[CD]
1. Raise your flag
2. STELLA
3. Far
4. Seven Deadly Sins (remix)

[DVD]
1. PLAY WHAT U WANT TOUR 2014 2014.12.20 at Saitama Super Arena
– Take What U Want
– Get Off of My Way
– Mash UP the DJ!
– database
– Wabi Sabi Wasabi
– DON'T LOSE YOURSELF

[CD]
1. Raise your flag
2. STELLA
3. Far
4. Seven Deadly Sins (remix)
Regular [CD] (¥1200)


[CD]
1. Raise your flag
2. STELLA
3. Far
4. Seven Deadly Sins (remix)
MAN WITH A MISSION official site