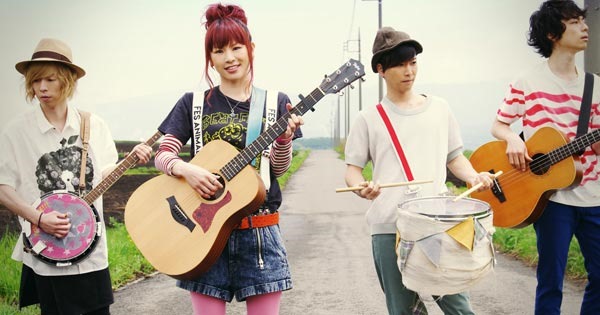 nano.RIPE provides the opening theme Kodama Kotodama (こだまことだま) for the upcoming second season of anime Non Non Biyori. The title track for their 14th single Kodama Kotodama that comes on two editions scheduled to hit stores July 22nd 2015. Release details, preview music video, and new anime trailer follow.
Previously nano.RIPE provided the opening theme for anime Non Non Biyori's first season with their 12th single Nanairo Biyori (なないろびより)(2013.10.30).
Most recently they released 4th album Nanairo Megane no Himitsu (七色眼鏡のヒミツ) on April 8th 2015. The band is currently on a live tour – 5th Anniversary Program Vol. 2 TOUR 2015 has 21 performances remaining from July 1st (EARTH Joetsu) through October 10th (OUTPUT Okinawa). More details at their website.
Anime Non Non Biyori is adapted from manga by Atto and follows the story of 5th-grade school student Ichijou Hotaru who moved with her parents from Tokyo to a small town in the middle of the country. She must adjust to the slower pace of life and to her new school, where there are only 5 students, who range from 1st grade to middle school age.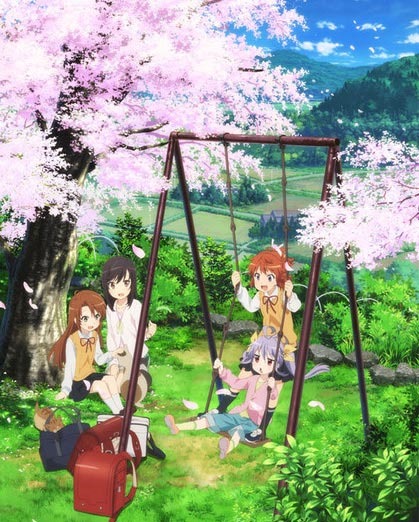 The first season aired October 2013 and season two returns the original cast with tagline "Will I be able to meet everyone again? ~ It's good when nothing changes ~". The new season Non Non Biyori Repeat starts July 6th 2015 on TV Tokyo in Japan. No official announcement but provider Crunchyroll has season one on-demandt. Check our Crunchyroll updates page for all the latest anime episodes or hit the link for Non Non Biyori for episodes and related stories.
Single Kodama Kotodama comes on two editions (details subject to change). Limited includes DVD with music video and live performances captured at their Shinjuku BLAZE September 23rd 2014 event. Regular edition has illustrated anime themed jacket cover.
Preview music video for Kodama Kotodama and preview for live DVD contents plus new anime trailer after the release details.
nano.RIPE – Kodama Kotodama (こだまことだま) – release date July 22nd 2015
Limited [CD+DVD] (¥2100)


Regular "Anime" [CD] (¥1200)


[CD]
1. Kodama Kotodama
lyrics, music: Kimiko

2. Mizu Tamari (みずたまり)
lyrics: Kimiko, music: Sasaki Jun

3. Hizukehen Kosen (日付変更線)
lyrics: Kimiko, music: Sasaki Jun

[DVD]
1. Kodama Kotodama (music video)
2. making-of music video documentary
3. Live: Shinso Ongaku Ensokai Sono Ichi (Shinjuku BLAZE 2014.09.23)
– Nanairo Biyori
– Tsukihana 
– Hana no iro
– Omokage Warp
– Real World
– Kagefumi 

[CD]
1. Kodama Kotodama
2. Mizu Tamari