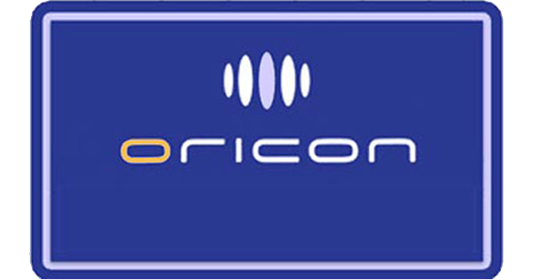 Kis-My-Ft2 tops the weekly singles chart* with 12th single Thank you Jan! selling a strong 435,000 copies. Pulling into #2 is BiBi unit from μ's (Muse) with single that features two character songs from Love Live! School Idol Festival Game. Watanabe Miyuki (NMB48) lands at #4 with her debut single Yasashiku Suru Yori Kiss wo Shite – her prize for winning the AKB48 Group 5th Janken Taikai.
Ikimonogakari tops the weekly album charts with 7th original album FUN! FUN! FANFARE! selling over 101,000 copies. Vocal/dance unit E-Girls lands at #2 with album E.G.Time that includes song Highschool love featured as theme song for TV series GTO.
*delayed one week until Jan 5th 2015 due to New Years Holiday.
Read on for the complete top 10 singles and albums charts.
Singles for December 22nd – 28th 2014
| | | | | |
| --- | --- | --- | --- | --- |
| Rank |   Group/Artist | Single Title | Released | Sold |
| 1 | Kis-My-Ft2 | Thank you Jan! | Dec 24th | 435,739 |
| 2 | BiBi unit from μ's (Muse) | Huyu ga Kureta Yokan | Dec 24th | 58,280 |
| 3 | INFINITE | Dilemma | Dec 24th | 51,522 |
| 4 | Watanabe Miyuki | Yasashiku Suru Yori Kiss wo Shite  | Dec 24th | 41,068 |
| 5 | Ayumi Hamasaki  | Zutto… / Last minute / Walk | Dec 24th | 28,446 |
| 6 | IDOLING!!!  | Yukito | Dec 24th | 25,993 |
| 7 | Momoiro Clover Z | Hitotsubu no Egao de… Christmas 2014 Saitama Super Arena single | Dec 24th | 23,892 |
| 8 | Tamura Yukari | Anone Love me Do  | Dec 24th | 22,179 |
| 9 | SKE48  | 12-Gatsu no Kangaroo  | Dec 10th | 15,440 |
| 10 | J Soul Brothers | O.R.I.O.N. | Dec 10th | 12,831 |
---
Albums for December 22nd – 28th 2014
| | | | | |
| --- | --- | --- | --- | --- |
| Rank |   Group/Artist | Album Title | Released | Sold |
| 1 | Ikimonogakari | FUN! FUN! FANFARE! | Dec 24th | 101,211 |
| 2 | E-Girls | E.G. TIME | Jan 1st 2015 | 64,396 |
| 3 | BTS | WAKE UP | Dec 24th | 21,192 |
| 4 | MAN WITH A MISSION | 5 Years 5 Wolves 5 Souls | Dec 24th | 14,194 |
| 5 | JUJU | Request II | Dec 3rd | 12,782 |
| 6 | Tohoshinki | WITH | Dec 17th | 10,900 |
| 7 | May J. | May J. W BEST Original & Covers | Jan 1st 2015 | 10,684 |
| 8 | Kana Nishino | with LOVE | Nov 12th | 10,478 |
| 9 | VA | The Idolmaster Cinderella Master Passion Jewelries! 002 | Dec 24th | 9,111 |
| 10 | Taylor Swift | 1989 | Oct 29th | 8,175 |
Previous Oricon Charts
Source: Oricon