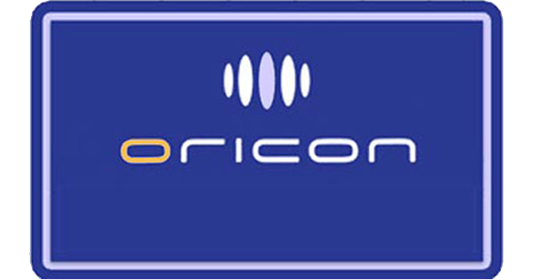 First full release singles chart of 2015 is topped by NEWS with their 17th single KAGUYA selling over 140,000 copies. The four member male vocal group has only released two singles since 2012 but all 17 of their single releases since 2004 have topped the charts.
ClariS jumps into #3 with 11th single "border" – its their first single since member Alice graduated and founding member Clara was joined by new member Karen. Single "border" has tie-up as the ending theme for anime Tsukimonogatari.
Nogizaka46 (乃木坂46) tops the album charts with 1st album Tomei na Iro (透明な色) selling over 220,000 copies. Voice actor and singer Yui Horie lands at #5 with 9th album World End no Niwa.
Read on for the complete top 10 singles and albums charts.
Singles for January 5th – 11th 2015
| | | | | |
| --- | --- | --- | --- | --- |
| Rank |   Group/Artist | Single Title | Released | Sold |
| 1 | NEWS | KAGUYA | Jan 7th | 140,144 |
| 2 | Da-iCE | Moichido Dake | Jan 7th | 21,595 |
| 3 | Fear, and Loathing in Las Vegas | Let Me Hear | Jan 7th | 17,644 |
| 4 | ClariS | border | Jan 7th | 15,002 |
| 5 | Sakurako Ohara | Hitomi | Jan 7th | 9,268 |
| 6 | SKE48  | 12-Gatsu no Kangaroo  | Dec 10th 2014 | 9,151 |
| 7 | Doll Elements | Kimi ni Sakura Hirari to Mau | Jan 7th | 8,974 |
| 8 | NIGHTMARE | blur | Jan 7th | 8,870 |
| 9 | Aoyama Saint Hachamecha Hight School | Mechahai no Gyakushu ~ BEYOND THE DARKNESS ~ | Jan 7th | 8,688 |
| 10 | Kis-My-Ft2  | Thank you Jan! | Dec 24th 2014 | 8,592 |
---
Albums for January 5th – 11th 2015
| | | | | |
| --- | --- | --- | --- | --- |
| Rank |   Group/Artist | Album Title | Released | Sold |
| 1 | Nogizaka46 | Tomei na Iro  | Jan 7th | 220,031 |
| 2 | E-Girls  | E.G. TIME | Jan 1st | 37,003 |
| 3 | BABYMETAL | Live at Budokan ~ Red Night ~ | Jan 7th | 23,559 |
| 4 | Ikimonogakari  | FUN! FUN! FANFARE!  | Dec 24th 2014 | 15,371 |
| 5 | Yui Horie | World End no Niwa  | Jan 7th | 13,816 |
| 6 | May J. | May J. W BEST Original & Covers | Jan 1st | 9,382 |
| 7 | MAN WITH A MISSION | 5 Years 5 Wolves 5 Souls | Dec 24th 2014 | 7,250 |
| 8 | Ika-san | Bokura no Saishu Theory | Jan 7th | 6,970 |
| 9 | Kana Nishino | with LOVE | Nov 12th 2014 | 5,116 |
| 10 | EXILE ATSUSHI | Love Ballad | Dec 3rd 2014 | 4,643 |
Previous Oricon Charts
Source: Oricon