December 23, 2015
-
toyNN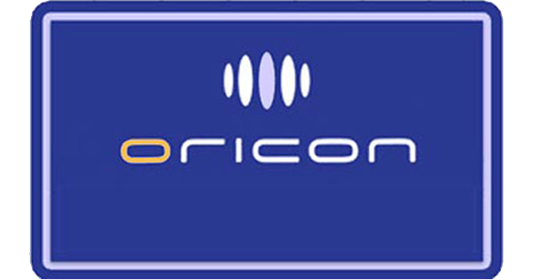 Sexy Zone tops the singles chart with 10th single Colorful Eyes selling over 173,000 copeis. Unit Flower (E-Girls) lands at #2 with 11th single Hitomi no Oku no Milky Way featued as ED for anime Kindaichi Case Files Returns. At #3 voice actor unit VOICE by Iyami feat. Osomatsu 6 with ending theme SIX SAME FACES ~Konya Hasaiko!!!!! for anime Mr. Osomatsu.
Anisong unit OLDCODEX climbs to 10th with their 12th single Aching Horns featured as theme for anime movie High Speed! -Free! Starting Days-.
back number again tops the album chart with 5th original album Chandelier selling a two week total over 227,000 copies. 
Read on for the complete top 10 singles and albums charts.
Singles for December 14th – 20th 2015
| | | | | |
| --- | --- | --- | --- | --- |
| Rank |   Group/Artist | Single Title | Released | Sold |
| 1 | Sexy Zone | Colorful Eyes | Dec 16th | 173,041 |
| 2 | Flower | Hitomi no Oku no Milky Way | Dec 16th | 79,462 |
| 3 | VOICE by Iyami feat. Osomatsu 6 | SIX SAME FACES ~Konya Hasaiko!!!!! | Dec 16th | 66,879 |
| 4 | AKB48  | Kuchibiru ni Be My Baby  | Dec 9th | 25,800 |
| 5 | Kobukuro | Mirai | Dec 16th | 24,801 |
| 6 | THE HOOPERS | Jonetsu wa Kareha no Yo ni | Dec 16th | 18,462 |
| 7 | EXILE | Ki.mi.ni.mu.chu | Dec 9th | 18,078 |
| 8 | HKT48 feat. Kishidan | Shekarashika! | Nov 25th | 17,919 |
| 9 | TUBE | Todai | Dec 16th | 16,986 |
| 10 | OLDCODEX | Aching Horns | Dec 16th | 15,106 |
---
Albums for December 14th – 20th 2015
| | | | | |
| --- | --- | --- | --- | --- |
| Rank |   Group/Artist | Album Title | Released | Sold |
| 1 | back number | Chandelier | Dec 9th | 53,342 |
| 2 | Motohiro Hata | Ao no Kokei | Dec 16th | 42,207 |
| 3 | INFINITE | For You | Dec 16th | 22,877 |
|   | JUJU | WHAT YOU WANT | Dec 9th | 19,822 |
| 3 | Matsuda Seiko | We Love SEIKO ~ 35th Anniversary All Time Best 50 Song ~ | Dec 9th | 13,801 |
| 4 | EXO | Sing For You: Winter Special (import) | Dec 14th | 13,629 |
| 7 | Gen Hoshino | YELLOW DANCER | Dec 2nd | 13,338 |
| 8 | VA | #globe20th -SPECIAL COVER BEST- | Dec 16th | 11,771 |
| 9 | off course | ever BEST | Dec 16th | 10,438 |
| 10 | Crystal Kay | Shine | Dec 16th | 8,684 |
Previous Oricon Charts
Source: Oricon