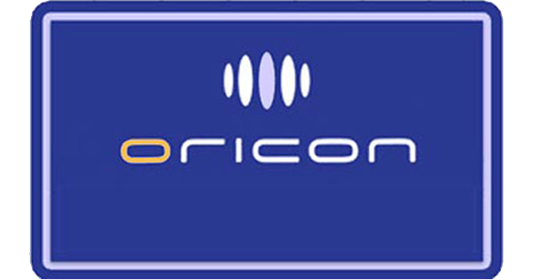 Fukuyama Masaharu tops the singles chart with I am a HERO selling over 148,000 copies. The single celebrates his 25th anniversary since debut and main theme song for drama Hanasaki Mai Speaks Out.
Anime theme song releases have Sonar Pocket at #6 with HERO featured as ED for anime Ushio & Tora, amazarashi at #14 with Speed to Masatsu OP Game of Laplace, and TrySail at #15 with Cobalt ED Classroom☆Crisis.
Album chart is topped by Porno Graffitti with RHINOCEROS selling over 41,000 copies. Slipping back to #2 is DREAMS COME TRUE with their greatest hits album DREAMS COME TRUE THE BEST! which has topped for 4 out of the past 6 weeks.
Read on for the complete top 10 singles and albums charts.
Singles for August 17th – 23rd 2015
| | | | | |
| --- | --- | --- | --- | --- |
| Rank |   Group/Artist | Single Title | Released | Sold |
| 1 | Fukuyama Masaharu | I am a HERO | Aug 19th | 158,393 |
| 2 | Morning Musume. '15 | Oh my wish! / Sukatto My Heart / Imasugu Tobikomu Yuki | Aug 19th | 141,038 |
| 3 | EXILE | 24Karates GOLD SOUL | Aug 19th | 90,733 |
| 4 | BTOB | Summer color MY GIRL | Aug 19th | 76,634 |
| 5 | SUPER☆GiRLS | Itchatte ♪ yatchatte ♪ | Aug 19th | 74,283 |
| 6 | Leo Ieiri | Kimi ga Kureta Natsu | Aug 19th | 20,429 |
| 7 | Sonar Pocket | HERO / Good bye Taisetsu na Hito | Aug 19th | 18,812 |
| 8 | miwa  | Yozora feat. Hazzie / Stress Free | Aug 19th | 18,140 |
| 9 | Babyraids | Pretty Little Baby | Aug 19th | 17,189 |
| 10 | SKE48 | Mae Nomeri | Aug 12th | 16,273 |
| 13 | Yukine Chris (CV:Ayahi Takagaki) | Symphogear GX Character song 04 | Aug 19th | 10,948 |
| 14 | amazarashi | Speed to Masatsu | Aug 19th | 9,449 |
| 15 | TrySail | Cobalt | Aug 19th | 9,404 |
---
Albums for August 17th – 23rd 2015
| | | | | |
| --- | --- | --- | --- | --- |
| Rank |   Group/Artist | Album Title | Released | Sold |
| 1 | Porno Graffitti | RHINOCEROS | Aug 19th | 41,912 |
| 2 | Dreams Come True | DREAMS COME TRUE THE BEST! | July 8th | 29,709 |
| 3 | Bon Jovi | Burning Bridges | Aug 21st | 10,084 |
| 4 | MONGOL800 | People People | Aug 19th | 8,850 |
| 5 | Hanaregumi | What are you looking for | Aug 19th | 7,667 |
| 6 | Hokago Princess | Seifuku Cinderella | Aug 19th | 7,466 |
| 7 | Various | Diabolik Lovers Super Best OST | Aug 19th | 5,680 |
| 8 | Yamazaki Masayoshi | ROSE PERIOD the BEST | Aug 19th | 4,969 |
| 9 | Venom | bullet for my valentine | Aug 19th | 4,620 |
| 10 | V6 | SUPER Very Best | July 29th | 4,579 |
Previous Oricon Charts
Source: Oricon