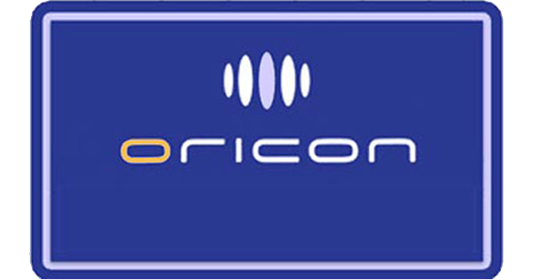 AKB48 tops the singles chart with 40th single Bokutachi wa Tatakawanai selling over 1.6million copies. The single includes the fan voting ticket for the group's upcoming Senbatsu Sousenkyo (General Election) to select the top 80 members who will participate on their 41st single.
Several anime tied releases include SawanoHiroyuki[nZk] at #10 with 3rd single X.U. | scaPEGoat tie-up as opening and ending themes respectively for anime Seraph of the End. At #11 fripSide with 9th single Luminize OP Future Card Buddyfight 100 and at #18 unit ryo (supercell) feat. chelly bring new single Great Distance with tie-up as theme for popular game BRAVELY SECOND: END LAYER.
The album chart is topped by album TU solo release from Tsuyoshi Domoto (Kinki Kids). Anisong unit angela lands at #10 with 7th album ONE WAY.
Read on for the complete top 10 singles and albums charts.
Singles for May 18th – 24th 2015
| | | | | |
| --- | --- | --- | --- | --- |
| Rank |   Group/Artist | Single Title | Released | Sold |
| 1 | AKB48 | Bokutachi wa Tatakawanai | May 20th | 1,673,211 |
| 2 | Apink | LUV -Japanese Ver.- | May 20th | 44,615 |
| 3 | E-girls | Anniversary !! | May 20th | 42,761 |
| 4 | Arashi | Aozora no Shita, Kimi no Tonari | May 13th | 34,838 |
| 5 | UNISON SQUARE GARDEN | Sugar Song to Bitter Step | May 20th | 33,765 |
| 6 | Ranmaru Kurosaki (CV) | Uta no Prince-sama Love Revolutions character idle song: ONLY ONE | May 20th | 18,173 |
| 7 | NU'EST | NA.NA.NA. Namida | May 20th | 16,527 |
| 8 | Takoyaki Rainbow | Genkiuri no Shojo – Naniwa Meika Gojyussen – Okini! | May 20th | 12,481 |
| 9 | BREAKERZ | WE GO | May 20th | 11,194 |
| 10 | SawanoHiroyuki[nZk]  | X.U. | scaPEGoat  | May 20th | 10,750 |
| 11 | fripSide | Luminize  | May 20th | 10,331 |
| 18 | ryo (supercell) feat. chelly | Great Distance | May 20th | 6,006 |
---
Albums for May 18th – 24th 2015
| | | | | |
| --- | --- | --- | --- | --- |
| Rank |   Group/Artist | Album Title | Released | Sold |
| 1 | Tsuyoshi Domoto | TU | May 20th | 58,819 |
| 2 | MAN WITH A MISSION x ZEBRAHEAD | Out of Control | May 20th | 25,008 |
| 3 | 2PM | 2PM OF 2PM | May 20th | 15,311 |
| 4 | KEYTALK | HOT! | May 20th | 13,704 |
| 5 | Various artists | The Fast and The Furious Sky Mission OST | April 8th | 13,683 |
| 6 | SHINee | ODD (import) | May 20th | 8,656 |
| 7 | Southern All Stars | Budo | March 31st | 8,486 |
| 8 | Hamada Shogo | Journey of a Songwriter | April 29th | 8,364 |
| 9 | Miki Imai | Color | May 20th | 7,065 |
| 10 | angela | ONE WAY | May 20th | 6,793 |
Previous Oricon Charts
Source: Oricon