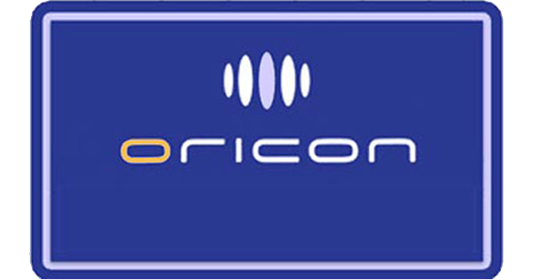 Nogizaka46 (乃木坂46) tops the singles chart with single Taiyō Knock (太陽ノック) selling a strong 609,000 copies. Their 12th single features Ikoma Rina as the center position.
Nana Mizuki climbs to #3 with her 33rd single Exterminate featured as opening theme for anime Symphogear GX ((戦姫絶唱シンフォギアGX). Band SCANDAL lands at #5 with 21st single Stamp!.
DREAMS COME TRUE tops the album charts for the 3rd week in a row with greatest hits album DREAMS COME TRUE THE BEST! with over 560,000 copies sold. Nanjo Yoshino lands at #5 with her first solo album Tokyo 1/3650.
Read on for the complete top 10 singles and albums charts.
Singles for July 20th – 26th 2015
| | | | | |
| --- | --- | --- | --- | --- |
| Rank |   Group/Artist | Single Title | Released | Sold |
| 1 | Nogizaka46 | Taiyō Knock | July 22nd | 609,202 |
| 2 | ANGERME | Ups and Downs, Extreme Hardships, Sally the Witch | July 22nd | 42,663 |
| 3 | Nana Mizuki | Exterminate | July 22nd | 38,244 |
| 4 | EXILE SHOKICHI | Do not Stop the Music | July 22nd | 36,583 |
| 5 | SCANDAL | Stamp! | July 22nd | 20,752 |
| 6 | High x Joker (VA) | The IdolMaster SideM Starting Line-04 HIGH JUMP NO LIMIT | July 22nd | 19,430 |
| 7 | Lovely★DOLL | Calendar Girl | July 22nd | 17,806 |
| 8 | Beit (VA) | The IdolMaster SideM Starting Line-03 Smile Engage | July 22nd | 17,702 |
| 9 | F.CUZ | two of us | July 22nd | 16,329 |
| 10 | Yutaka Kobayashi | Koisuru Sweets Resipe 4 – Kimi ga Koi ni Ochiru Hitotsu no Hoho | July 22nd | 15,860 |
---
Albums for July 20th – 26th 2015
| | | | | |
| --- | --- | --- | --- | --- |
| Rank |   Group/Artist | Album Title | Released | Sold |
| 1 | Dreams Come True | DREAMS COME TRUE THE BEST! | July 8th | 79,924 |
| 2 | Unison Square Garden | DUGOUT ACCIDENT | July 22nd | 25,708 |
| 3 | Takahashi Yu | BEST 2009 – 2015 | July 22nd | 24,856 |
| 4 | TUBE | BEST of TUBE | July 15th | 19,441 |
| 5 | Nanjo Yoshino | Tokyo 1/3650 | July 22nd | 19,350 |
| 6 | Tohoshinki | Rise-as-God (import) | July 24th | 18,093 |
| 7 | Koda Kumi | SUMMER of LOVE | July 22nd | 17,954 |
| 8 | SUPER JUNIOR | Devil (import) | July 20th | 11,148 |
| 9 | Uchida Aya | Blooming | July 22nd | 10,902 |
| 10 | BLUE ENCOUNT | .=. | July 22nd | 10,388 |
Previous Oricon Charts
Source: Oricon