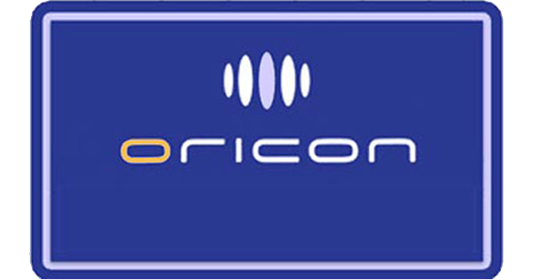 Kis-My-Ft2 tops the singles chart with 13th single Kiss Damashii selling over 356,000 copies. Country Girls (formerly Country Musume) lands at #3 with new single Itooshikutte Gomenne / Koi Dorobo. The reformed Hello!Project unit with all new members including Tsugunaga Momoko from Berryz Kobo last released a single in 2004.
EXILE tops the album chart with their first album in three years – 19 -Road to Amazing World- selling over 204,000 copies. Voice actor Ogura Yui lands at #4 with her 1st album Strawberry JAM.
Anime KanColle gets a character song and soundtrack albums on the charts.
Read on for the complete top 10 singles and albums charts.
Singles for March 23rd – 29th 2015
| | | | | |
| --- | --- | --- | --- | --- |
| Rank |   Group/Artist | Single Title | Released | Sold |
| 1 | Kis-My-Ft2 | Kiss Damashii | March 25th | 356,218 |
| 2 | BTOB | Mirai (Ashita) | March 25th | 75,607 |
| 3 | Country Girls | Itooshikutte Gomenne / Koi Dorobo | March 25th | 45,032 |
| 4 | AAA | Boku no Yuutsu to Fukigen no Kanojo | March 25th | 43,151 |
| 5 | Fairies | Kiss Me Babi / Hirari | March 25th | 28,080 |
| 6 | Nogizaka46 | Inochi wa Utsukushii  | March 18th | 23,914 |
| 7 | Rosenburg Engel | The Idolmaster Cinderlla Girls Animation Project 03 LEGNE | March 25th | 22,946 |
| 8 | Yusuke | Take me out to the ball game | March 25th | 16,985 |
| 9 | Rev. from DVL | Kimi ga Ite Boku ga Ita/ Ai Garu | March 25th | 16,187 |
| 10 | Busaku | Yacchatta!! | March 8th | 9,919 |
---
Albums for March 23rd – 29th 2015
| | | | | |
| --- | --- | --- | --- | --- |
| Rank |   Group/Artist | Album Title | Released | Sold |
| 1 | EXILE | 19 -Road to AMAZING WORLD- | March 25th | 204,119 |
| 2 | Ohara Sakurako | HAPPY | March 25th | 32,798 |
| 3 | Various Artists | Kantai Collection KanColle Character songs Kan Musume no Uta Vol.1 | March 25th | 16,001 |
| 4 | Ogura Yui | Strawberry JAM | March 25th | 14,614 |
| 5 | Milky Way | IdolMaster Million Live! Theater HARMONY 09 | March 25th | 11,686 |
| 6 | ARRIVE | IdolMaster Million Live! Theater HARMONY 10 | March 25th | 11,544 |
| 7 | NIGHTMARE | CARPE DIEM | March 25th | 11,005 |
| 8 | AK-69 | THE THRONE | March 25th | 10,168 |
| 9 | Kameoka Natsumi | Kantai Collection KanColle OST Kankyo Vol.1 | March 25th | 9,619 |
| 10 | B'z | EPIC DAY | March 4th | 9,186 |
Previous Oricon Charts
Source: Oricon