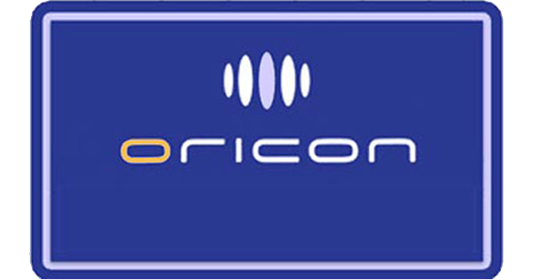 Arashi tops the singles chart with 46th single Aozora no Shita, Kimi no Tonari (青空の下、キミのとなり) selling over 501,010 copies. The single has tie-up as theme for TV series Yokoso, Wagaya he staring member Masaki Aiba.
Anisong unit Kalafina climbs into #8 with single ring your bell featured as OP for season 2 of anime Fate/stay night UBW.
The album chart is topped by another Johnny's Entertainment male vocal unit A.B.C-Z with their 2nd album ABSea Market. T.M.Revolution lands at #2 with 10th album Ten (天) (Heaven) and Korean band FTISLAND climbs to #3 with 5th Japanese album 5….GO.
Read on for the complete top 10 singles and albums charts.
Singles for May 11th – 17th 2015
| | | | | |
| --- | --- | --- | --- | --- |
| Rank |   Group/Artist | Single Title | Released | Sold |
| 1 | Arashi | Aozora no Shita, Kimi no Tonari | May 13th | 501,010 |
| 2 | GENERATIONS from EXILE TRIBE | Evergreen | May 13th | 44,266 |
| 3 | Cinderella Project (VA) | The IdolMaster Cinderella Girls Animation Project 08 GOIN'!!! | May 13th | 25,972 |
| 4 | Team Shachihoko | Tenasi Bakabon | May 13th | 25,356 |
| 5 | flumpool | FOUR ROOMS | May 13th | 19,003 |
| 6 | Fear, and Loathing in Las Vegas | Starburst | May 13th | 17,247 |
| 7 | CAMAS (CV) | Uta no Prince-sama Love Revolutions character song: Saintly Territory | May 13th | 16,733 |
| 8 | Kalafina | ring your bell | May 13th | 15,873 |
| 9 | KANA-BOOM | Nandemo Nedari | May 13th | 14,417 |
| 10 | Ikimonogakari | Anata (あなた) | May 13th | 14,311 |
---
Albums for May 11th – 17th 2015
| | | | | |
| --- | --- | --- | --- | --- |
| Rank |   Group/Artist | Album Title | Released | Sold |
| 1 | A.B.C.-Z | ABSea Market | May 13th | 47,725 |
| 2 | T.M.Revolution | Ten (Heaven) | May 13th | 33,363 |
| 3 | FTISLAND | 5….GO | May 13th | 27,569 |
| 4 | Hamada Shogo | Journey of a Songwriter | April 29th | 16,949 |
| 5 | PASSPO☆ | Beef of Chicken? | May 13th | 11.806 |
| 6 | Various artists | The Fast and The Furious Sky Mission OST | April 8th | 11,753 |
| 7 | Southern All Stars | Budo | March 31st | 10,520 |
| 8 | chatmonchy | Kyomei | May 13th | 9,332 |
| 9 | Sambomaster | Sambomaster to Kimi | May 13th | 7,481 |
| 10 | amazarashi | Amazarashi Senbunno Ichiya Monogatari Starlight | May 13th | 6,783 |
Previous Oricon Charts
Source: Oricon