November 24, 2015
-
toyNN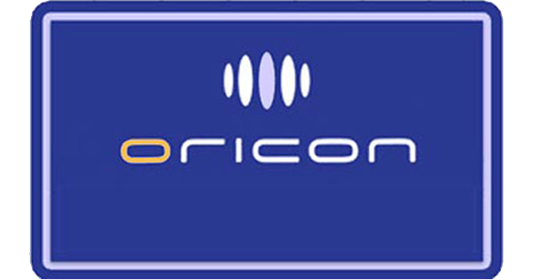 KinKi Kids top the singles chart with 35th single Yume wo Mireba Kizutsukukoto mo Aru selling over 154,000 copies. Korean group B1A4 lands at #3 with 6th Japanese single HAPPY DAYS.
Anime tied new releases have Afilia Saga at #7 with 15th single Embrace Blade featured as opening theme for anime Anti-Magic Academy The 35th Test Platoon. ex-AKB48 idol Amina Sato in character voice Tachibana Arisu lands at #8 with 36th character song release from The Idolm@ster Cinderella Master. Unit CustomiZ (カスタマイZ) at #10 with 3rd single Kai (解, Solution) ED for anime K RETURN OF KINGS.
AKB48 tops the album charts with singles greatest hits release 0 to 1 no Aida (0と1の間) selling over 625,000 copies. Kana Nishino lands at #2 and #3 with two compilation albums Secret Collection ~ RED ~ and Secret Collection ~ GREEN ~ each selling over 61,000 copies.
Read on for the complete top 10 singles and albums charts.
Singles for November 16th – 22nd 2015
| | | | | |
| --- | --- | --- | --- | --- |
| Rank |   Group/Artist | Single Title | Released | Sold |
| 1 | KinKi Kids | Yume wo Mireba Kizutsukukoto mo Aru | Nov 18th | 154,552 |
| 2 | back number | Christmas Song | Nov 18th | 43,454 |
| 3 | B1A4 | HAPPY DAYS | Nov 18th | 39,953 |
| 4 | Dream | Blanket Snow | Nov 18th | 31,245 |
| 5 | aiko | Puramai | Nov 18th | 29,709 |
| 6 | Fairies | Mr. Platonic | Nov 18th | 26,715 |
| 7 | Afilia Saga | Embrace Blade | Nov 18th | 22,623 |
| 8 | Amina Sato (CA: Tachibana Arisu) | The Idolmaster Cinderella Master 036 | Nov 18th | 15,470 |
| 9 | NMB48 | Must be now | Oct 7th | 15,174 |
| 10 | CustomiZ | Kai | Nov 18th | 14,983 |
---
Albums for November 16th – 22nd 2015
| | | | | |
| --- | --- | --- | --- | --- |
| Rank |   Group/Artist | Album Title | Released | Sold |
| 1 | AKB48 | o to 1 no Aida | Nov 18th | 625,756 |
| 2 | Kana Nishino | Secret Collection ~ GREEN ~ | Nov 18th | 65,025 |
| 3 | Kana Nishino | Secret Collection ~ RED ~ | Nov 18th | 61,230 |
| 4 | VA | Uta no Prince-sama BLOODY SHADOWS | Nov 18th | 25,857 |
| 5 | CHiCO with HoneyWorks | Sekai wa i ni Michiteiru | Nov 18th | 24,440 |
| 6 | SPYAIR | Four | Nov 18th | 20,444 |
| 7 | NU'EST | Bridge the World | Nov 18th | 18,798 |
| 8 | KANJANI8 | KANJANI8 no Genki ga Deru CD!! | Nov 11th | 17,825 |
| 9 | Arashi  | Japonism  | Oct 21st | 17,529 |
| 10 | One Direction | Made in the A.M. | Nov 13th | 15,560 |
Previous Oricon Charts
Source: Oricon