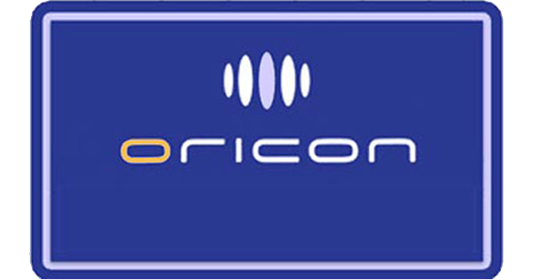 Hey! Say! JUMP tops the singles chart with 15th single Kimi Attraction selling over 202,000 copies. Korean unit 2PM lands at #2 with Japanese single HIGHER with 132,000 copies sold. Rounding out the top 3 is idol group Shiritsu Ebisu Chugaku with 9th single Super Hero.
Suzuko Mimori hits #6 with her 5th single Light for Knight with tie-up as opening theme for anime Lance N' Masques. SPYAIR lands at #9 with single I'm A Believer with tie-up as opening theme for anime Haikyu!! season 2.
Arashi dominates the album charts with their 14th annual album Japonism selling over 820,000 copies. Voice actor Nitta Emi climbs to #7 with her first album EMUSIC.
The Idolm@ster anime and game franchise continues to have multiple releases on both charts (a record?).
Read on for the complete top 10 singles and albums charts.
Singles for October 19th – 25th 2015
| | | | | |
| --- | --- | --- | --- | --- |
| Rank |   Group/Artist | Single Title | Released | Sold |
| 1 | Hey! Say! JUMP | Kimi Attraction | Oct 21st | 202,688 |
| 2 | 2PM | HIGHER | Oct 21st | 132,755 |
| 3 | Shiritsu Ebisu Chugaku | Super Hero | Oct 21st | 68,864 |
| 4 | CLEAR'S | Kotae shika shiranai tsurai | Oct 21st | 22,361 |
| 5 | SEM | The Idolmaster SideM ∞ Possibilities | Oct 21st | 13,447 |
| 6 | Suzuko Mimori | Light for Knight | Oct 21st | 12,630 |
| 7 | W | The Idolmaster SideM Victory Believer | Oct 21st | 11,766 |
| 8 | Kis-My-Ft2 | AAO | Oct 14th | 11,591 |
| 9 | SPYAIR | I'm a Believer | Oct 21st | 11,435 |
| 10 | Bug Lug | Kōun no megami wa sari yukedo warae | Oct 21st | 11,194 |
---
Albums for October 19th – 25th 2015
| | | | | |
| --- | --- | --- | --- | --- |
| Rank |   Group/Artist | Album Title | Released | Sold |
| 1 | Arashi | Japonism | Oct 21st | 820,208 |
| 2 | VA | Splatune OST | Oct 21st | 42,649 |
| 3 | The Cro-Magnons | JUNGLE 9 | Oct 21st | 16,065 |
| 4 | Kyuso Nekokami | Jinsei wa Madamada Tsuzuku | Oct 21st | 14,954 |
| 5 | The Birthday | Blood and Love Circus | Oct 21st | 11,323 |
| 6 | Takatsuki Yayoi CV:Nigo Mayako | The Idolmaster Artist 3 #10 | oct 21st | 10,569 |
| 7 | Nitta Emi | EMUSIC | Oct 21st | 10,476 |
| 8 | Azusa Miura CV:Takahashi Chiaki | The Idolmaster Artist 3 #11 | Oct 21st | 10,426 |
| 9 | coldrain | VENA | Oct 21st | 8,714 |
| 10 | Miki Imai | Premium Ivory Best Songs | Oct 7th | 7,790 |
Previous Oricon Charts
Source: Oricon