September 15, 2015
-
toyNN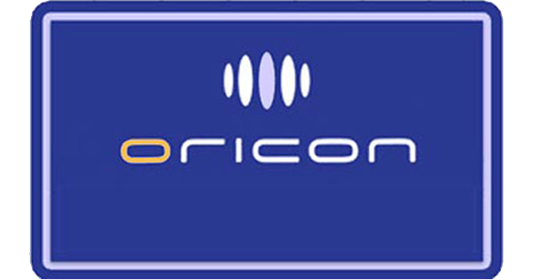 SMAP tops the singles chart with 55th single Otherside / Ai ga Tomaru Made wa selling over 150,000 copies. Track Otherside is featured as theme song for their SMAP x SMAP variety show.
Anime tied releases have fictional band ZHIEND at #11 with insert songs used in anime Charlotte. Character song single #7 for anime Symphogear GX sung in character voice by Yoko Hikasa lands at #12.
Topping the album charts is Yuzu with double live release featuring their Yokohama Stadium events August 15th & 16th 2015. Producer/composer Sawano Hiroyuki as SawanoHiroyuki[nZk] lands at #7 with his first vocal album "o1" featuring multiple collaborating singers.
Read on for the complete top 10 singles and albums charts.
Singles for September 7th – 13th 2015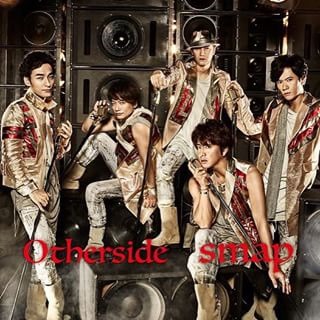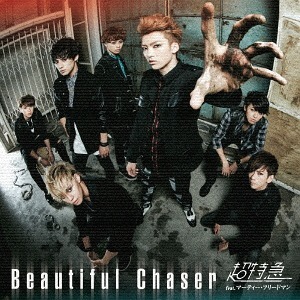 | | | | | |
| --- | --- | --- | --- | --- |
| Rank |   Group/Artist | Single Title | Released | Sold |
| 1 | SMAP | Otherside / Ai ga Tomaru Made wa | Sept 9th | 150,003 |
| 2 | Chotokkyu feat Marty Friedman | Beautiful Chaser | Sept 9th | 48,924 |
| 3 | U-KISS  | Stay Gold | Sept 9th | 44,418 |
| 4 | VIXX | Can't say | Sept 9th | 30,740 |
| 5 | Arashi | Ai wo Sakebe | Sept 2nd | 29,131 |
| 6 | Kana Nishino | Torisetsu  | Sept 9th | 25,400 |
| 7 | EXILE Atsushi + AI | Be Brave | Sept 9th | 25,082 |
| 8 | LinQ | LinQuest ~ Yagate Densetsu e | Sept 9th | 15,765 |
| 9 | SCANDAL | Sisters | Sept 9th | 14,594 |
| 10 | DOG in the Parallel World Orchestra | Meteorite | Sept 9th | 13,971 |
| 11 | ZHIEND | TRIGGER | Sept 9th | 13,959 |
| 12 | Maria Cadenzavna Eve (CV: Yoko Hikasa) | Symphogear GX character single #7 | Sept 9th | 10,648 |
| 20 | Amamiya Sora  | Velvet Rays | Sept 9th | 5,451 |
---
Albums for September 7th – 13th 2015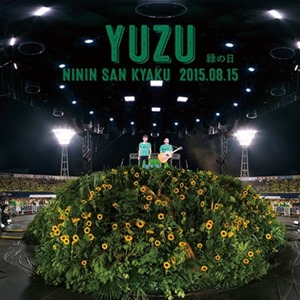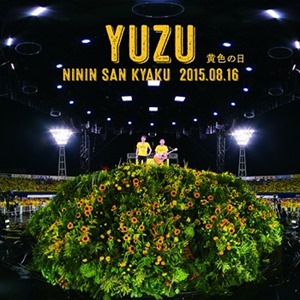 | | | | | |
| --- | --- | --- | --- | --- |
| Rank |   Group/Artist | Album Title | Released | Sold |
| 1 | Yuzu | Ninin Sankyaku 2015.8.15 Midori no Hi | Sept 9th | 30,479 |
| 2 | Yuzu | Ninin Sankyaku 2015.8.16 Kiiro no Hi | Sept 9th | 29,567 |
| 3 | Choshinsei | 7IRO | Sept 9th | 26,053 |
| 4 | Idoling!!! | Single Collection'ing!!! | Sept 9th | 15,680 |
| 5 | Dreams Come True | DREAMS COME TRUE THE BEST! | July 8th | 12,071 |
| 6 | Wagakki Band | Yaso Emaki | Sept 2nd | 11,823 |
| 7 | SawanoHiroyuki[nZk] | o1 | Sept 9th | 11,307 |
| 8 | Passepied | Shaba Raba | Sept 9th | 10,317 |
| 9 | Ulfuls | Bonn Zwi Waiwai | Sept 9th | 7,047 |
| 10 | Slayer | Repentless | Sept 11th | 6,296 |
Previous Oricon Charts
Source: Oricon