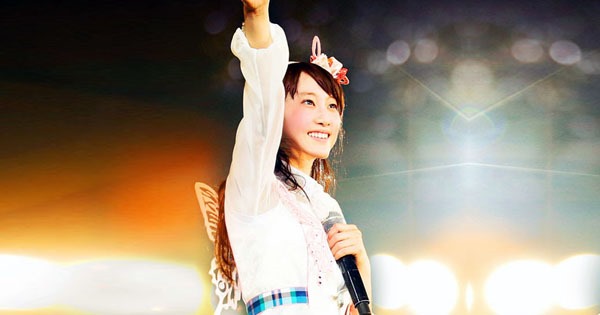 SKE48 added the full track list and revealed preview music videos for the team songs for single Mae Nomeri (前のめり). Their 18th single features graduating key member Matsui Rena (松井玲奈) as center and comes on 4-pairs of editions plus a theater version all releasing August 12th 2015.
Matsui Rena (23) – original 2008 member and shared group "Ace" with Matsui Jurina – announced her graduation from the group during her June 10th 2015 All Night Nippon radio show. During her announcement she noted "..the feeling that it is time for me to proceed to the next step…". She plans to continue perusing her career as an actor.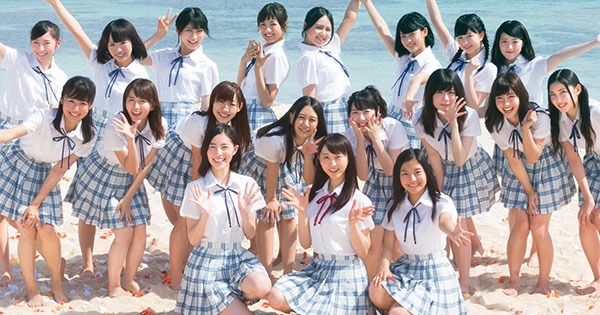 In addition to Matsui Rena as center their 18th single's senbatsu members include,
Azuma Rion, Oya Masana, Kitagawa Ryoha, Matsui Jurina, Miyazawa Sae, Ego Yuna, Oba Mina, Godo Saki, Soda Sarina, Takayanagi Akane, Furuhata Nao, Matsumura Kaori, Kimoto Kanon, Sato Sumire, Shibata Aya, Suda Akari, Tani Marika, and Goto Rara.
Single Mae Nomeri (前のめり, Leaning Forward) comes on 9 editions. Limited editions include handshake event ticket and random member photo.
Preview music videos for title song and team coupling songs all after the release details.
SKE48 – Mae Nomeri – release date August 12th 2015
Limited A [CD+DVD] (¥1524)


Regular A [CD+DVD] (¥1524)


[CD]
1. Mae Nomeri
2. Suteki na Zaiakukan (team S)
3. Seifuku wo Kita na Tantei (Dreaming Girls) 
4. Mae Nomeri
5. Suteki na Zaiakukan (off vocal))
6. Seifuku wo Kita na Tantei (off vocal) 

[DVD]
1. Mae Nomeri (music video)
2. Suteki na Zaiakukan (music video)
3. Documentary SKE48 7th Kenkyūsei

[CD]
1. Mae Nomeri
2. Suteki na Zaiakukan (team S)
3. Seifuku wo Kita na Tantei (Dreaming Girls) 
4. Mae Nomeri
5. Sutekina Zaiakukan (off vocal))
6. Seifuku wo Kita na Tantei (off vocal) 

[DVD]
1. Mae Nomeri (music video)
2. Suteki na Zaiakukan (music video)
3. Documentary SKE48 Kenkyūsei

Limited B [CD+DVD] (¥1524)


Regular B [CD+DVD] (¥1524)


[CD]
1. Mae Nomeri
2. Shoso ga Kono Boku wo Dame ni Suru (team K)
3. Seifuku wo Kita na Tantei (Dreaming Girls)
4. Mae Nomeri (off vocal)
5. Shoso ga Kono Boku wo Dame ni Suru (off vocal)
6. Seifuku wo Kita na Tantei (off vocal)

[DVD]
1. Mae Nomeri (music video)
2. Shoso ga Kono Boku wo Dame ni Suru (music video)
3. Documentary of 2nd Draft Class

[CD]
1. Mae Nomeri
2. Shoso ga Kono Boku wo Dame ni Suru (team K)
3. Seifuku wo Kita na Tantei (Dreaming Girls)
4. Mae Nomeri (off vocal)
5. Shoso ga Kono Boku wo Dame ni Suru (off vocal)
6. Seifuku wo Kita na Tantei (off vocal)

[DVD]
1. Mae Nomeri (music video)
2. Shoso ga Kono Boku wo Dame ni Suru (music video)
3. Documentary of 2nd Draft Class

Limited C [CD+DVD] (¥1524)


Regular C [CD+DVD] (¥1524)


[CD]
1. Mae Nomeri
2. Nagai Yume no Labyrinth (team E) 
3. Seifuku wo Kita na Tantei (Dreaming Girls)
4. Mae Nomeri (off vocal)
5. Nagai Yume no Labyrinth (off vocal)
6. Seifuku wo Kita na Tantei (off vocal)

[DVD]
1. Mae Nomeri (music video)
2. Nagai Yume no Labyrinth (music video)
3. "2588 Days" Documentary of Matsu Rena (part 1)

[CD]
1. Mae Nomeri
2. Nagai Yume no Labyrinth (team E) 
3. Seifuku wo Kita na Tantei (Dreaming Girls)
4. Mae Nomeri (off vocal)
5. Nagai Yume no Labyrinth (off vocal)
6. Seifuku wo Kita na Tantei (off vocal)

[DVD]
1. Mae Nomeri (music video)
2. Nagai Yume no Labyrinth (music video)
3. "2588 Days" Documentary of Matsu Rena (part 1)

Limited D [CD+DVD] (¥1524)


Regular D [CD+DVD] (¥1524)


[CD]
1. Mae Nomeri
2. 2588 Days (Matsui Rena) 
3. Seifuku wo Kita na Tantei (Dreaming Girls)
4. Mae Nomeri (off vocal)
5. 2588 Days (off vocal)
6. Seifuku wo Kita na Tantei (off vocal)

[DVD]
1. Mae Nomeri (music video)
2. 2588 Days (music video)
3. "2588 Days" Documentary of Matsu Rena (part 2)

[CD]
1. Mae Nomeri
2. 2588 Days (Matsui Rena) 
3. Seifuku wo Kita na Tantei (Dreaming Girls)
4. Mae Nomeri (off vocal)
5. 2588 Days (off vocal)
6. Seifuku wo Kita na Tantei (off vocal)

[DVD]
1. Mae Nomeri (music video)
2. 2588 Days (music video)
3. "2588 Days" Documentary of Matsu Rena (part 2)

Theater / mu-mo shop [CD] (¥1000)

[CD]
1. Mae Nomeri
2. Seifuku wo Kita na Tantei (Dreaming Girls)
3. SKE48 18th Single Medley
4. Mae Nomeri (off vocal)
5. Seifuku wo Kita na Tantei (off vocal)
Team S
Team KII
Team E