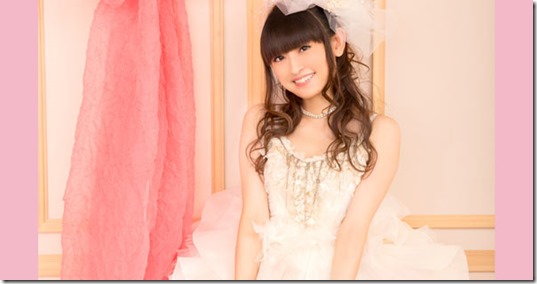 Tamura Yukari announced new single [untitled] with tie-up as the ending theme (Pleasure treasure) for upcoming anime Magical Girl Lyrical Nanoha ViVid – the 4th TV series of the popular anime franchise. Plus Tamura Yukari again voices title character Takamachi Nanoha. Her 26th single (31st overall) comes on one CD-only edition scheduled for release on April 1st 2015. Read on for more details and anime teaser trailer.
~ Sukidatte Ienakute updated details and PV ~
Popular voice actor and singer Tamura Yukari has provided the ending theme songs for each of the previous Magical Girl Lyrical Nanoha TV series starting with Little Wish ~lyrical step~ for the 2004 original series. She also provided the ending theme songs for both movies in the franchise.
Also revealed Nana Mizuki provides the opening theme song for the new Nanoha ViVid TV series (she too has provided all of the franchise's opening theme songs)(more details coming). Nana Mizuki again voices main character Fate Testarossa.
Magical Girl Lyrical Nanoha is adapted from manga by Tsuzuki Masaki and Fujima Takuya. The new series takes place 4 years after the events of StrikerS and follows 4th-year elementary student Takamachi Vivio who attends the St. Hilde Academy of Magic. Vivio who can already summon her adult form is suddenly targeted by an unknown magical fighter.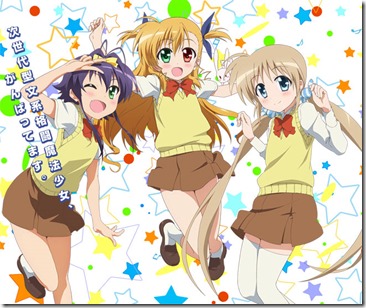 The anime begins airing April 2015.
Tamura Yukari's 26th single comes on one CD-only edition (details subject to change). A First Press version adds deluxe packaging.
Title song, full track list, jacket cover, and more details coming. Teaser trailer for anime Magical Girl Lyrical Nanoha ViVid after the pre-order information.
Tamura Yukari – 26th single – release date April 1st 2015
Regular [CD] (¥1300)


 
[CD]
1. undecided (ED Magical Girl Lyrical Nanoha ViVid)
2. undecided
3. undecided
4. undecided
 
Magical Girl Lyrical Nanoha ViVid official site
Tamura Yukari Official website