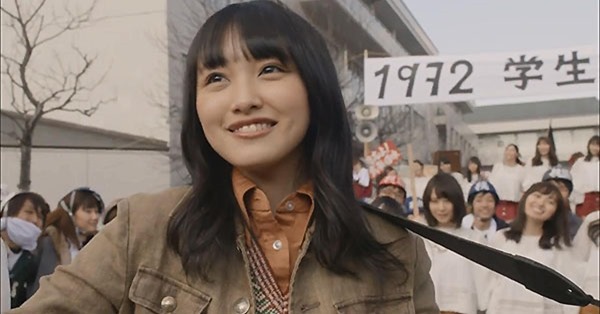 AKB48 revealed preview music videos and track list for new single Tsubasa wa Iranai (翼はいらない). Their 44th single is tied to their 45th single Senbatsu Sousenkyo fan voting event and features first time center Mukaichi Mion (18). Single Tsubasa wa Iranai comes on 6 editions plus a theater version all hitting stores June 1st 2016.
The new single features 32 AKB48 Group members (senbatsu) with first time center Mukaichi Mion. She's a member of the group's 15th generation joining June 2013 and viewed as one of AKB48's new aces,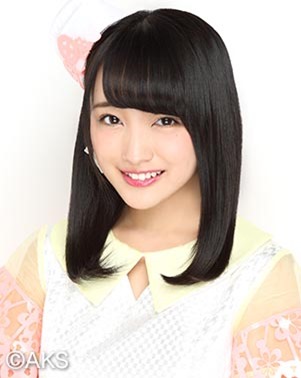 The other members participating on the single's title track:
AKB48: Iriyama Anna, Oya Shizuka*, Kojima Haruna, Shimazaki Haruka, Hiwatashi Yui*, Miyazaki Miho, Yokoyama Yui, Minegishi Minami, Muto Tomu, Oshima Ryoka, Kashiwagi Yuki, Kato Rena, Kizaki Yuria, Watanabe Mayu, Okada Nana, Kawamoto Saya, Kojima Mako, Takahashi Juri
Team 8: Yamada Nanami*
SKE48: Kitagawa Ryoha, Matsui Jurina, Goto Rara 
NMB48: Suto Ririka , Yamamoto Sayaka, Shiroma Miru
HKT48: Kodama Haruka, Sashihara Rino, Miyawaki Sakura
NGT48: Kato Minami, Kitahara Rie, Takakura Moeka
*First time selected for AKB48 senbatsu (Oya Shizuka participated on the 24th and 34th singles via the Janken Takai Tournament but never selected by management).
Mega idol group AKB48 most recently released 43rd and 10th anniversary special single Kimi wa Melody (君はメロディー) on March 9th 2016. The single's title track with center Miyawaki Sakura (17) returns important founding members Maeda Atsuko, Oshima Yuko, Shinoda Mariko, and Itano Tomomi participating.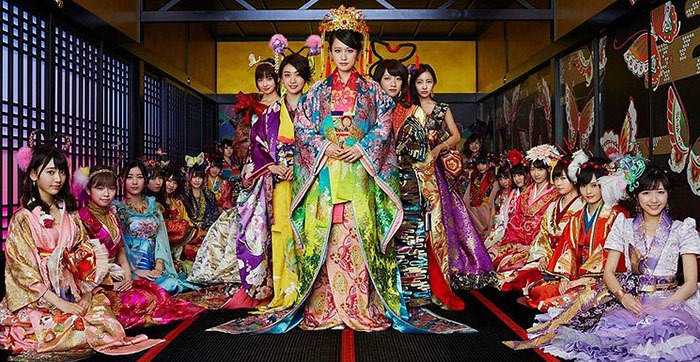 It was also the last for key graduating members Takahashi Minami and Miyazawa Sae.
Single Tsubasa wa Iranai (翼はいらない) comes on 3-pairs of editions plus the theater version. Limited editions include handshake event ticket while the Regular editions include member photo(s). All editions include voting code for the 45th single / 8th Senbatsu Sousenkyo event.
First Press versions add additional member photo from set that varies by store of purchase.
Preview music videos for title song and coupling tracks all after the release details.
AKB48 – Tsubasa wa Iranai – release date June 1st 2016
Limited A [CD+DVD] (¥1524)


Regular A [CD+DVD] (¥1524)


[CD]
1. Tsubasa wa Iranai
2. Set me free (Team A)
3. Koi o Suru to Baka o Miru (Team B) 
4. Tsubasa wa Iranai (off vocal)
2. Set me free (off vocal)
3. Koi o Suru to Baka o Miru (off vocal)

[DVD]
1. Tsubasa wa Iranai (music video)
2. Set me free (music video)
3. Koi o Suru to Baka o Miru (music video)

[CD]
1. Tsubasa wa Iranai
2. Set me free (Team A)
3. Koi o Suru to Baka o Miru (Team B) 
4. Tsubasa wa Iranai (off vocal)
2. Set me free (off vocal)
3. Koi o Suru to Baka o Miru (off vocal)

[DVD]
1. Tsubasa wa Iranai (music video)
2. Set me free (music video)
3. Koi o Suru to Baka o Miru (music video)

Limited B [CD+DVD] (¥1524)


Regular B [CD+DVD] (¥1524)


[CD]
1. Tsubasa wa Iranai
2. Set me free (Team A)
3. Kangaeru Hito (Team 4) 
4. Tsubasa wa Iranai (off vocal)
2. Set me free (off vocal)
3. Kangaeru Hito (off vocal)

[DVD]
1. Tsubasa wa Iranai (music video)
2. Set me free (music video)
3. Kangaeru Hito (music video)
       

[CD]
1. Tsubasa wa Iranai
2. Set me free (Team A)
3. Kangaeru Hito (Team 4) 
4. Tsubasa wa Iranai (off vocal)
2. Set me free (off vocal)
3. Kangaeru Hito (off vocal)

[DVD]
1. Tsubasa wa Iranai (music video)
2. Set me free (music video)
3. Kangaeru Hito (music video)

Limited C [CD+DVD] (¥1524)


Regular C [CD+DVD] (¥1524)


[CD]
1. Tsubasa wa Iranai
2. Aishuu no Trumpeter (Team K)
3. Yume e no Route (Team 8) 
4. Tsubasa wa Iranai (off vocal)
2. Aishuu no Trumpeter (off vocal)
3. Yume e no Route (off vocal)

[DVD]
1. Tsubasa wa Iranai (music video)
2. Aishuu no Trumpeter (music video)
3. Yume e no Route (music video)

[CD]
1. Tsubasa wa Iranai
2. Aishuu no Trumpeter (Team K)
3. Yume e no Route (Team 8) 
4. Tsubasa wa Iranai (off vocal)
2. Aishuu no Trumpeter (off vocal)
3. Yume e no Route (off vocal)

[DVD]
1. Tsubasa wa Iranai (music video)
2. Aishuu no Trumpeter (music video)
3. Yume e no Route (music video)

Theater [CD] (¥952)

 
[CD]
1. Tsubasa wa Iranai
2. Aishuu no Trumpeter
3. Kimi wa Doko ni Iru? (NGT48)
4. Tsubasa wa Iranai (off vocal)
5. Aishuu no Trumpeter (off vocal)
6. Kimi wa Doko ni Iru? (off vocal)
 
Team A
Team K
Team B
Team 4
Team 8